ICON Fitness (Now Called iFit Health & Fitness) Treadmill Reviews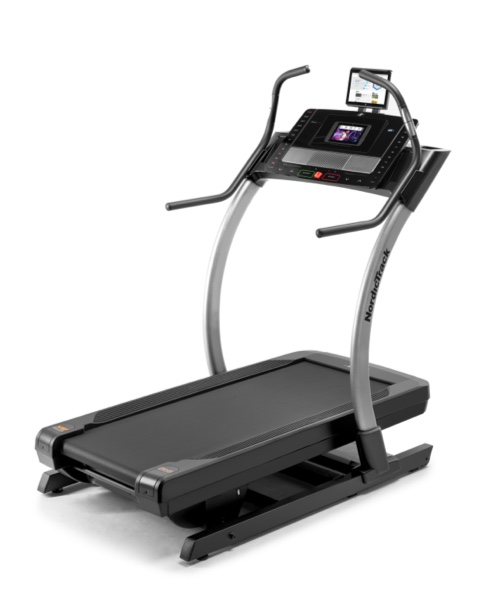 ICON treadmill reviews cover the brands manufactured by ICON Health & Fitness, Inc., one of the largest manufacturers of exercise equipment in the United States, if not the world.
The company's treadmills are primarily sold through the websites of their popular brands, which include NordicTrack, ProForm, Healthrider, Gold's Gym, Freemotion and others.
They offer a wide selection of models and payment plans to fit any wallet so that you can get a machine even on a tight budget. 
For reviews of all other brands: Sole, Horizon, Life Fitness, Nautilus, Matrix, Precor, True, Vision and other non-ICON brands:
Follow this link to our Main Treadmill Reviews Page
√ Click on the logo or link for a review of the ICON treadmill brand.
√ Click on the model to read the review that interests you.
If you are interested in an older model, check out our Discontinued Treadmills page

The Most Popular ICON Brands
---
| | |
| --- | --- |
| Brand Name/Link To Reviews | The Latest Model Reviews |
---
---
---
---
Reebok Jet 100
Reebok Jet 300
---
---
---
| | |
| --- | --- |
| | Epic is now out of business. |
---
| | |
| --- | --- |
| | Image is now out of business. |
---
ICON Fitness Treadmills - The Inside Scoop
ICON Health & Fitness remains the world's largest cardio machine maker, but they have narrowed their focus over the last few years.
They used to offer a larger selection of treadmills from all of the ICON brands, but now it seems they put everything into their two biggest companies:  NordicTrack and ProForm.
Epic and Image, both good companies in their day, are gone.  Gold's Gym treadmills haven't been updated in years, just like the Weslo cardio machines.
Freemotion, the only high end brand in the company's arsenal, has also been put to the side, which we found surprising.  Perhaps they couldn't compete in that market.
So you're left with Nordictrack and ProForm, along with iFit Coach, which is the company's proprietary program that can be found on most of their treadmills, ellipticals and other cardio equipment.
ICON Health has been growing the iFit program, and it's becoming a big revenue generator for them as it requires a monthly/yearly fee to use.  
With all of its programming, access to worldwide personal trainers, on demand fitness classes and Google map integration, it is more advanced than anything offered by other treadmill companies.  So they definitely have an edge there.
Both NordicTrack and ProForm offer a wide selection of models to choose from, so there's something for every fitness level and budget.
Warranties have improved over the years, which is a good indication of the quality getting better.  There are customer service issues, but that seems to be the norm in the cardio equipment industry.
Overall the ICON Health & Fitness treadmills, especially NordicTrack and ProForm, have performed very well.
Should You Get a NordicTrack or a ProForm?
It's really a matter of personal choice when it comes to NordicTrack vs ProForm.
There used to be a more significant difference in quality, but that gap has narrowed and both companies are pretty equally matched.
ProForm does offer some lower priced treadmills.  Their lineup starts at around $599 on sale; NordicTrack starts at around $799-$999.
Also, the most expensive ProForm treadmill, the Smart Pro 9000, is just under $2,000.  Nordictrack offers the unique Incline Trainer series, with a new X22i that is just under $3,000 when it's on sale.
So you could say that NordicTrack is a step up from ProForm, but you can get a good treadmill from both companies.  You can save a little bit with ProForm however.
So we would look at both ICON Fitness companies and compare their offerings to see which one appeals most to you. You'll find that they have many similar features and capabilities, and both are packed with extras.
Regardless of which one you choose, both are better options than the other ICON Fitness brands like Weslo, Healthrider and Gold's Gym.
Spend a little extra and go with one of the brands the company actually focuses on.  You'll be much happier with your purchase.