Where to Find Replacement Treadmill Parts
If you plan to replace treadmill parts yourself, you'll be pleased to know that virtually everything can be ordered online. Replacement parts for treadmills are even easier to find than components for bikes or other equipment and if you have the know-how and an owner's manual, you'll quickly find what you're looking for at online stores such as Amazon.
Here are a few treadmill parts and accessories you may be in need of:
Widest Selection of Parts Online
You can start your search at Sears Parts Direct, which currently carries replacement parts for 27 different brands including NordicTrack, ProForm, Sole, Horizon, AFG, Healthrider and more.
All you need to do is choose your brand and you will be given a list of models to choose from.  Choose your model then find the part you are looking to replace.
If you don't find what you are looking for, continue reading below.
Treadmill Motor Control Boards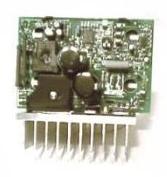 How do you know if your treadmill motor control board (MCB) is bad? This is the part of the circuit board that controls the speed sensor, so if your belt is running off-speed all of the sudden and you get an "LS" display, for low speed error, then you may likely have to replace the MCB. (Check the fuse first.)
They don't often fail on their own though; usually it's because you failed to lubricate the belt. The good news is, MCBs are easy treadmill replacement parts to install and can be bought through Amazon and configured for most of the major brands of treadmills.
The bad news is, treadmill MCB parts are not cheap so be sure it's the problem before you spend the money to replace it. If you know the problem is the treadmill motor itself, you can also replace that.
Check out Treadmill Motor Control Boards here!

Treadmill Belts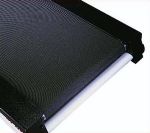 Treadmill belts cost $75-$150 and are something you can replace yourself. They come pre-lubed and you'll need to know the width of your rollers and your treadmill's make and model number before ordering any treadmill parts. We recommend you buy through Amazon (the belt will ship from and be sold by Treadmill Doctor) to get a high quality belt.
Click here to shop for belts on sale
Treadmill Mats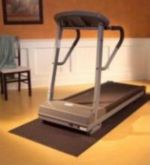 Treadmill mats range from $39 to $90. This is not just an additional item to protect your rug or wood floor; a mat will reduce noise and keep dust from being sucked up into your expensive machine's motor and rollers and shortening the life of these vital treadmill parts!
Click here to shop for mats on sale
Reading Racks, Workout DVDs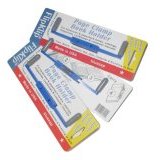 Treadmill accessories and parts such as reading racks, DVDs and mp3 music files can really enhance your enjoyment of your time on the treadmill deck. Check out our article on treadmill workout routines and see how thousands of people have discovered a way to get tips, instruction and motivation to get through their workout every day, and keep coming back for more.
Lube Kits, Safety Keys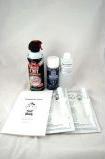 Treadmill maintenance items such as lube kits, surge protectors, and safety keys can be ordered online from Amazon, no need to pay the high price charged by the machine's manufacturer. Many of these parts are generic and will work on any machine.
Don't Void the Warranty
Keep in mind that tinkering under the hood unnecessarily and replacing some worn or defective part could void your treadmill warranty. Read the paperwork first before you get started with repairs. Treadmills are heavy and expensive to haul to a shop, and it can be costly to have a technician come to your house if the warranty is expired, but if you can handle certain repairs yourself you'll save time and money with these treadmill parts and be back to your workout in no time.
Home Treadmill Assembly Is Not That Difficult
Treadmill Troubleshooting – What to Do When Your Treadmill is Not Working
Treadmill Repair Service: A Look at Your Options