The Best Treadmills in the $500 to $1000 Price Range (2023)
Fortunately these days you have more good choices in the $500 to $1000 range than you did just a few years ago.  
Although you aren't going to find a treadmill with all of the bells and whistles, you can find a perfectly good machine for walking and light jogging...and sometimes running at the upper end of the price range.
To make it easier for you to choose, our experts have selected the four top treadmills under $1000 on the market today. These are the best that you will find in this price category and will give you the biggest bang for your buck.  
We start with our top selection and give you a few other top treadmills to choose from.
BEST TREADMILL UNDER $1000 - WINNER

Sole F63
A leader in the mid-price range, the Sole F63 is an incredible value when it's on sale for under $1000, with a large cushioned belt, powerful/quiet motor, good incline, durable construction, Bluetooth workout tracking, easy folding and a rock-solid warranty.
---
RUNNER UP

Horizon 7.0 AT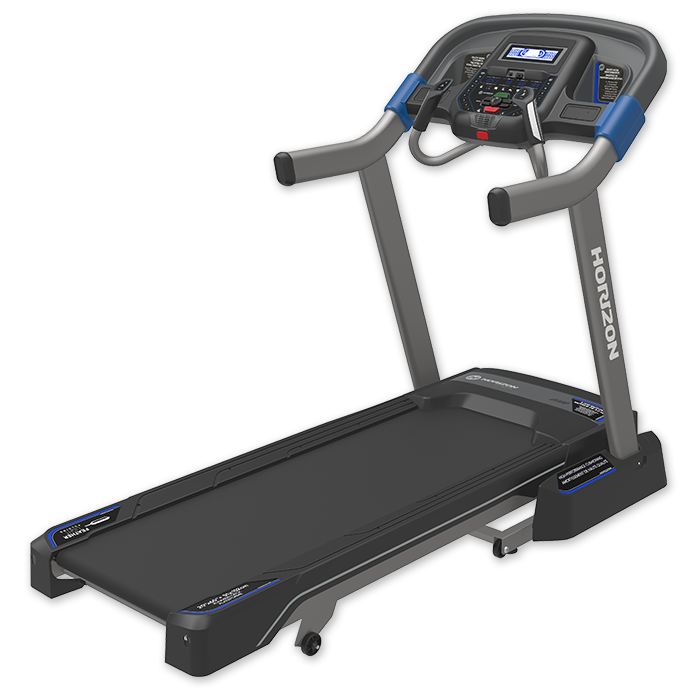 The 7.0 AT is a winner with advanced cushioning, Bluetooth connectivity and lots of built in workouts at an incredible price. Featuring easy folding, good incline capability, strong/quiet motor, built in speakers, large running area and a strong warranty.
---
RUNNER UP

ProForm Carbon T7
ProForm has several great models to choose from with features you expect to find on much pricier treadmills.  The Carbon T7 has a strong motor, 7" touch screen display and lots of built in workouts, plus incline, a large belt, iFit tracking and folding capability.
---
Best Treadmills Under $1000 - Which One Should You Pick?
Those are going to be the best treadmills in the $500-$1000 range as far as value offered, features and capabilities.
Keep in mind that these are all great brands, so if you see another model that is more appealing to you than our top picks above, by all means go for it if it is within your budget.
For example, the Horizon T101 is also under $1000, as are several ProForm models.  Just because they didn't make the list doesn't mean they aren't great treadmills as well.
Also, keep in mind that these models are built for walking, jogging and light running.  If you are a serious runner, or are on the taller or heavier side, you might want to consider moving up to the $1000-$2000 range, where you'll find sturdier machines, larger belt sizes, more cushioning and higher max weight capacities.
Otherwise, you will be well served with any of the best treadmills under $1000 our experts have selected.
Let's compare them so you can figure out which one works best for you...
The Sole F63 excels in some areas...
Highest max weight capacity
Wireless heart rate monitoring
Advanced Cushioning
Horizon 7.0 AT excels in some areas...
Advanced cushioning
Johnson Drive system
Smallest profile
ProForm Carbon T7 excels in some areas...
iFit Coach technology
Watts Display
More workout programs
So each of our top picks under $1000 has its its pros and cons, and it's a matter of choosing the one that most appeals to you.
Sole treadmills are very well designed/constructed with superior impact reducing cushioning.  Horizon treadmills are as well, and are also shorter in length.  
ProForm and NordicTrack will give you more features: workouts, entertainment, iFit Coach for those who like more bells and whistles.
You really can't go wrong with any of our top choices, so read our in-depth reviews of all of the models and decide which one has the features and capabilities that you are looking for.
If you need help selecting one you can always contact the Treadmill Talk team and we'll be happy to help you make a decision.