NordicTrack Treadmill Reviews - Very Popular and Packed With Features

NordicTrack treadmills are by far the most popular cardio machines on the market today, and for good reason.  
Even the entry level models come with features and capabilities typically found only on high-end commercial treadmills.
With strong motors, advanced cushioning, incline/decline capability, web-enabled touch screens and a large variety of workouts, they simply can't be beat for the price.
Let's jump into our reviews to see what this hugely popular brand is all about...
Well-Priced and Chock Full of Extras
NordicTrack treadmills range in price anywhere from $799 to $3999. There's a lot of choice within the lineup, but the differences aren't in construction or performance so much as in the extras on the individual models.
What sets them apart is the fact that they are targeted to everyone from the casual user to the serious athlete, so everyone's individual needs can be met.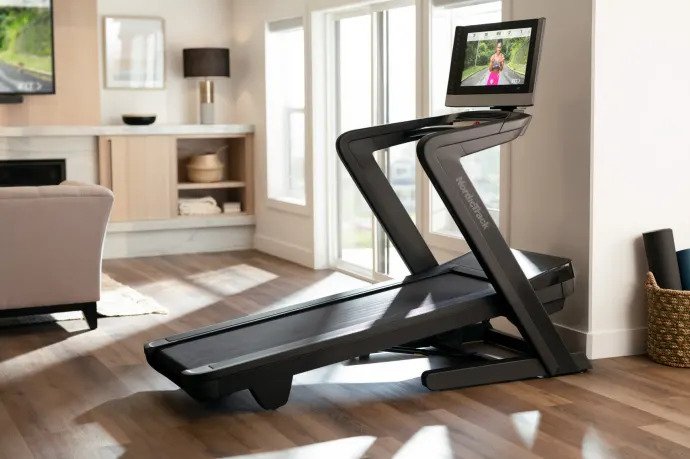 Most of the thought and effort of NordicTrack has gone into making each treadmill model more engaging than the last.
Web-enabled touch screens, iFit Coach technology and music compatibility are all meant to help keep you motivated, and that is a good thing for those who find it difficult to stick to a workout routine.
But along with the entertainment features, the company also focuses on the workout itself, with impact-reducing cushioning, large durable belts, incline as well as decline capability and strong, yet quiet motors that are built to last.
The current 2020 lineup consists of the entry-level T Series, the popular Commercial Series, and the Incline Trainer series.
The C Series has been phased out, and there's a new X32i Incline Trainer with a 32" Smart HD touch screen.

An In-Depth Look at the Current NordicTrack Treadmills
The T Series
In 2019 NordicTrack introduced the brand new affordable T Series, which seems to have replaced the former C Series.
You have the T 6.5 S, T 7.5 S, T 8.5 S and T 9.5 S, with compact design, motors up to 3.6 CHP, touch screen consoles, up to 12% incline and up to 50 built in workouts.
All four treadmills appear to be upgrades of their C Series counterparts, and range from about $999 to $1799 on sale.
The Commercial Series
Stepping up you have the commercial models, including the very popular Commercial 1750 along with the mid-level 2450 and top of the line 2950.
They range in price from $1799 to $2999, and are built stronger and sturdier than the T Series models.  
These treadmills feature motors up to 4.25 CHP, up to 15% incline as well as 3% decline, 22" x 60" running decks and more advanced cushioning.
The Incline Trainers
NordicTrack is currently the only company offering true incline treadmills, with the X11i, mid-level X22i, and the newest model in the series, the X32i, introduced a short while ago.
They range in price from $1,999 to $3,999 and are designed for those who really want to ramp up their training and target all of the muscle groups effectively.  
These treadmills feature up to a whopping 40% incline and 6% decline, up to 50 built in workouts, advanced cushioning and large 22" x 60" decks.
(The previous entry level X9i is no longer available.)
Treadmill Desks
For those that like to walk while they work, you have the Treadmill Desk base and Platinum models, at around $999 and $1499 respectively.  
They include oversized work surfaces, USB charging stations and iFit Bluetooth capability.
All of the treadmills, from the C Series to the Incline Trainers, feature incline capability, good cushioning, a large amount of workouts, iFit Coach technology and solid warranties...so you really can't go wrong regardless of your budget.
The C Series (Discontinued in 2019)
This is the former entry level series, including the C700, C990 and C1650.  
These NordicTrack treadmills range in price from about $799 to $1299, and feature space-saving compact design, motors up to 3.25 CHP, up to 12% incline and 20" x 60" decks.

Which NordicTrack Treadmill Should You Choose?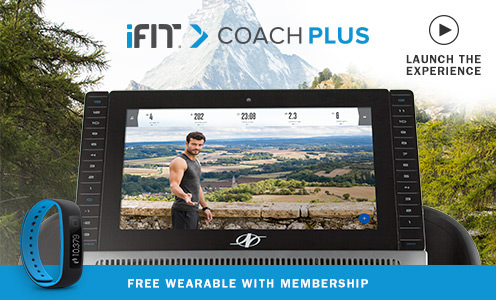 There are certainly a lot of choices when it comes to NordicTrack treadmills, so it's understandable that you might need a little help deciding which one you should buy for your home gym.
According to our latest NordicTrack treadmill reviews, the most popular model is definitely the Commercial 1750.  
It has the perfect combination of features and capabilities for the price.  It's the base model in the series and at around $1599-$1799 or so on sale it's a real winner.
So if you are looking for an around solid treadmill for your home, we would start there.  
If you want a bit more...more power, more workouts, larger touch screen, etc. you can bump up to the 2450 and 2950.
If you're on a budget and don't quite have the money for one of the Commercial Series treadmills, then by all means go for one of the T Series models.  
These are much more affordable, yet have enough features for an effective workout.  
The T 9.5 S is the best choice here, yet the T 8.5 S, T 7.5 S and T 6.5 S are very good as well.
Lastly, if you want to really ramp things up (no pun intended) with steep incline and decline capability, you can't do better than the Incline Trainer lineup.  
They are a little bit more expensive than the Commercial Series, but they offer the ability to boost your cardio and target muscle groups more effectively.  
The most popular Incline Trainer is the X11i, but the X22i is also a great choice.
If you want to go all out, the X32i as a 32" Smart HD touch screen that is incredible.  But that model is pricier than the rest of the Incline Trainer series.
So to sum up:  if you want a great all around treadmill, look at the 1750 and the rest of the Commercial Series.  If you're on a budget, look at the T Series.  If you want serious incline as well as decline training, look at the Incline Trainers.
Everything You Need and Solid Warranties
What NordicTrack treadmills excel at is providing everything you need for a solid workout.  Even the base machines, although they are priced quite low, still give you solid motors, ample decks and plenty of built-in features.
So even if your budget is under $1500 you can still get a very good model that will have a lot more to offer than similarly priced ones from other brands on the market.
Another thing that consumers have been happy about is that NordicTrack recently upgraded its warranties.
They now offer better coverage on all models, which speaks to the company's commitment to quality.  
Even the least expensive treadmill, the T 6.5 S and former C700, gives you a lifetime frame and motor warranty and 1 year on the parts.  That's quite good for a treadmill under $900.
The overall mechanics have improved recently as well. In fact, a leading consumer magazine considered one of NordicTrack's high end models excellent in two of four categories in their review.
If you are willing to pay for their higher end models, these treadmills are very good and you get a boatload of extra features and capabilities.
ICON seems to be improving the brand all the time, and has really taken NordicTrack treadmills up to the next level. Let's hope they continue to do so for years to come!
Following are more in-depth reviews of all of the NordicTrack treadmills, so you can learn about all of the specs, latest info, expert analysis and more to help you make a more informed buying decision.
NordicTrack Treadmill Model Reviews
Commercial Series

NordicTrack Commercial 1750 - The #1 selling treadmill for several years running and our top overall machine for 2018.
NordicTrack Commercial 2450 - Plenty of extras users want for in-home use in a machine with a surprisingly low price tag for commercial quality core features.
NordicTrack Commercial 2950 - A step up from the 2450 model with a more powerful motor and a new 22" web-enabled touchscreen console make this one a real winner.
Incline Trainers
NordicTrack X11i Incline Trainer - Helps you burn calories up to 5x faster than on a traditional treadmill; beefed up components make it a dream to work out on.
NordicTrack X22i Incline Trainer - One of the newest models, this one comes with a huge 22" HD Smart display, iFit Coach Plus and two adjustable dumbbells for a full body workout.
NordicTrack X32i Incline Trainer - Introduced in 2019, ups the ante on the X22i with an even larger 32" Smart HD touch screen display!
T Series
NordicTrack T 8.5 - One of two upper end treadmills in the T series with a 10" touchscreen, 50 built in programs and Bluetooth audio.

NordicTrack T 9.5 - The top of the line model in the new entry level series with a 14" touchscreen, good incline, 50 built in workouts and Bluetooth connectivity.
Older C Series
NordicTrack C700 - An entry level machine redesigned with iFit Bluetooth and a new calorie burn reader for users who like a few extra features that keep boredom at bay with a variety of workouts.

NordicTrack C 990 - A newer model with a 7" touch display, strong motor, iFit enabled, incline and adjustable cushioning.  A great value.
NordicTrack C 1270 Pro - A 2019 model that improves upon the C 990 with a 3.5 CHP motor, 15% incline capability and a higher max weight capacity.
NordicTrack C1650 - The top of the C Series with a 10" web-enabled display, incline capability, iFit technology and other great features.
Treadmill Desk

NordicTrack Treadmill Desk Platinum- updated with power incline and iFit Bluetooth, this is a well-priced desk treadmill to work while you work out.

---