About Treadmill Talk
If you're visiting our site, you're probably considering purchasing a treadmill for your home.
We understand how difficult it can be to choose between hundreds of models by dozens of manufacturers. We've "been there and done that," and it's the reason we created this treadmill site for you.
After doing hours upon hours of research, we realized that we could help an awful lot of people if we gathered it all in one place.
We organized the information we've gathered into categories that will make it easier for you to compare treadmill makes and models. We took the time to find out what features are most important, how they work and who needs which type of treadmill.
Over 15 years later, we are proud to have the most extensive model review database on the internet.
We challenge you to find a site with more! :)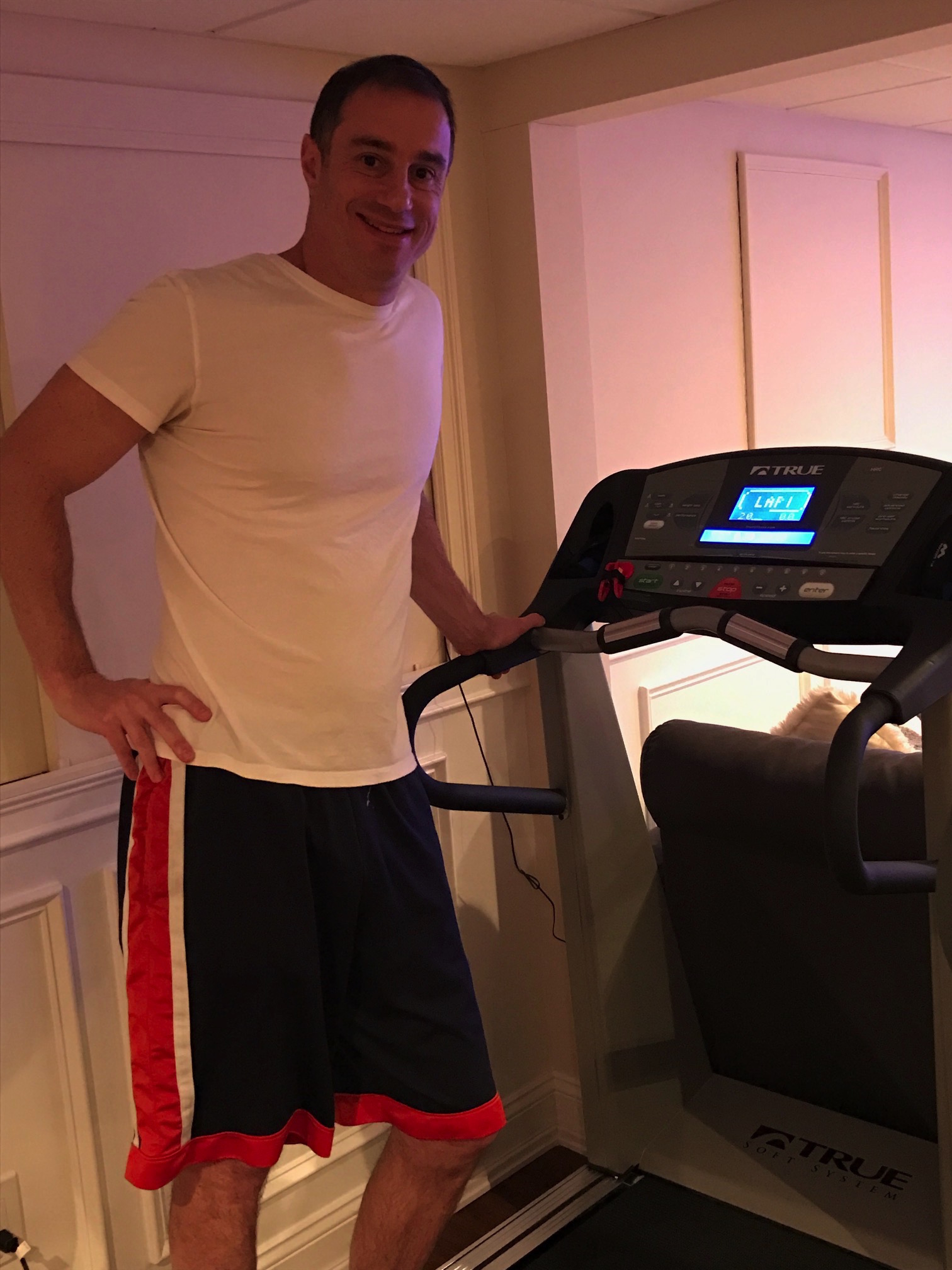 Who am I?

My name is David and this is me on my TRUE Z 5.4 treadmill. I've had it for over 10 years and it performs just as well today as it did when I first bought it...and I've only lubricated it once! :)
I've always loved running and I've always loved treadmills (and elliptical machines).  
Growing up I had a Trotter in my basement that I loved. It wasn't the most high-tech machine but it was rock solid and definitely took a beating. I logged many miles on that machine.
Trotter was bought by Cybex, and it remains a great brand, it's just not nearly as popular today as it once was. The current leaders in the higher end market are Life Fitness, Precor and Matrix.
At any rate, here's a little bit more about me:
Cornell University Graduate - Bachelor of Science Degree
Avid Runner/Biker/Gym Nut
Reviewing treadmills/ellipticals since 2006
Over 400 models tested/reviewed
Inside scoop on new releases/upgrades
Team of reviewers/testers
Test drive access to new machines from NordicTrack, ProForm, Matrix, Bowflex, Sole, Life Fitness, Octane
Real, Hands-On Treadmill Reviews
Unlike many treadmill review sites, at Treadmill Talk we actually test the machines out. We don't just rehash information the manufacturer's website...WE DO REAL REVIEWS on as many machines as possible.
We've been fortunate enough to be able to get a number of treadmills and other cardio equipment from many of the top brands in the industry. When we can't get a machine, we'll go try it out at a fitness store, college campus or health club. That allows us to test drive as many machines as possible so we can give a more comprehensive review of each one.
LATEST REVIEWS
We just recently received two brand new machines: the NordicTrack X22i Incline Trainer & the ProForm Pro 9000. Both have been recently redesigned.
Here's a brief overview of the two machines....full reviews will be posted on the site shortly.
Treadmill Talk Has Been Featured On...
Here are just a few of the sites that we are proud to be featured on:

Expert Contributor to Major Fitness Sites

I've contributed articles, opinion pieces and in-depth reviews to major online entities such as NordicTrack and ProForm.

You can view my article on the iFit program here:
The iFit Experience Reviewed - By David Bloom
Here's an article about the ProForm 5000:
The SMART Pro 5000 Is the Best Treadmill - By David Bloom
You can visit us on our social pages and feel free to follow us or ask any questions you might have about treadmills or running in general:

https://www.facebook.com/treadmilltalk/
https://twitter.com/TalkTreadmill
Helping Narrow Your Treadmill Choices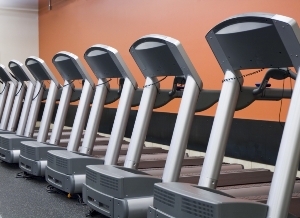 Shopping for a treadmill can be difficult. It seems pretty straightforward when you start – then you realize that there's a lot more to it than you realized.
We've researched all of the major brands, reviewed many of the models each one manufactures and even put together some important information you should read before starting your search for the right treadmill for you.
With so much information to give you, it could have been easy to make this site just as confusing as the shopping experience itself. To avoid this, we've organized everything into easy-to-use categories that you can quickly refer to:
Nothing is more important than your health. A safe, efficient, enjoyable treadmill will contribute immeasurably to your good health while a poor treadmill will not only be a waste of money, it could even injure you. This site will help you avoid the poor quality treadmills and find a treadmill that will really perform for you.
We believe our site is the best place there is to begin looking for a treadmill that will fit your needs and lifestyle.

Wishing you good health,
The Editors
---