Best Folding Treadmills in 4 Price Categories
Our top picks for best folding treadmills are more competitive than ever now that the quality of foldable machines has improved considerably over the last few years.
They are basically the same machines as their non-folding sibling models, with the addition of shock absorber lifting mechanisms that make storing one of these machines away post workout a breeze.
Best of all, these easy folding features do not really add much to the price, so they are still affordable.
Folding Treadmills under $500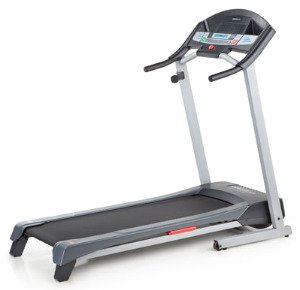 It's tough to build a quality treadmill for under $500. The motors are too small, the frames are weak, and the running decks are short and narrow.   Still, if money is tight and you want to get into shape, there are some decent choices.
We don't have any particular one that we recommend, but look at Weslo, Exerpeutic, Sunny Health and Confidence, all well-known brands with decent treadmills.
Compare popular folding treadmills under $500 on sale here
Your best bet is to read through all of the reviews on that page and decide which model is best for you.  You should definitely opt for an extended warranty if you have the option just to cover yourself in case something happens down the road.  You're not going to find a great manufacturer warranty on foldable treadmills under $500, because the machines are simply not made to last.
---
Folding Treadmills $500-$1000
Once you get above $500, there are some very good folding treadmills to choose from.  The construction is better, so the companies are able to offer better warranties. Here are our top picks: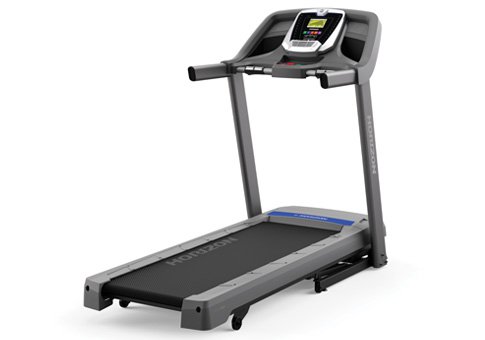 Horizon T101 Treadmill
A solid choice with incline up to 10%, FeatherLight folding, easy setup, 2.25 CHP Johnson Drive motor and great warranty.
Other Good Choices:
The Horizon T101 is the least expensive of the three models, yet it has many of the same features and as such is definitely worth considering.  If you want a bit more check out the C990 and F63, both top picks for walking and light jogging.
---
Folding Treadmills $1000-$2000
There a lot of great foldable treadmills under $2000, and the quality is just as good as the non-folding models.  In fact, our top overall picks fall into this category.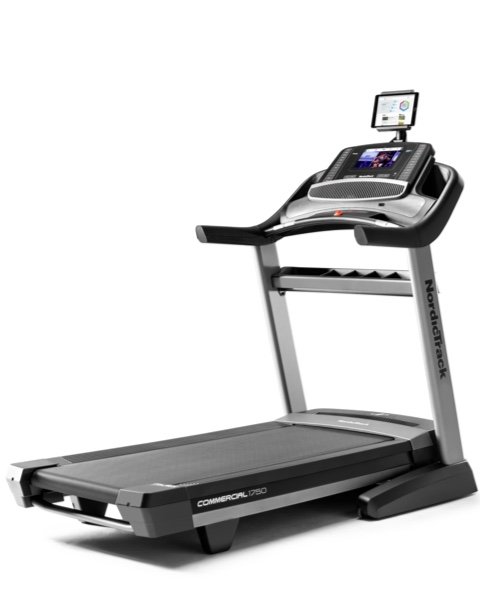 NordicTrack Commercial 1750 
A feature packed treadmill with easy folding, incline/decline, strong motor, advanced cushioning and tons of built in workouts.
Other Good Choices: 
These three models offer the best combination of features and capabilities for the price.  If you want a folding treadmill with incline, lots of workouts, advanced cushioning and more, the NordicTrack 1750, Sole F80 and Horizon Elite T9 are your best bets.
---
Folding Treadmills $2000+
Yes, they do actually make gym quality treadmills that fold up.  So you get all of the commercial-grade features, plus you can fold up the machine after your workout.  The best of both worlds.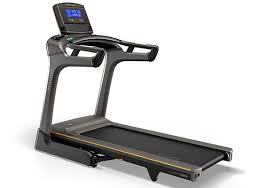 Matrix TF30 Folding
A commercial-grade treadmill with three console choices, incline capability, advanced cushioned deck, powerful motor and easy folding with a rock-solid warranty.
Other Good Choices: 
Life Fitness F3 | Life Fitness F1
Matrix has emerged as a leader in the high-end residential space, offering great treadmills that are surprisingly affordable.  Take a look at the TF30 as well as the best folding treadmills from Life Fitness, another great company.
What's the Best Folding Treadmill For You?
When choosing a folding treadmill, it helps to first consider your budget and then select a model.  You have three basic levels: cheap, mid-range and high-end.
You just want something cheap...
Cheap treadmills are never a great option, unless you simply don't have the money for a better model.  They may fold, and they may be compact, but they are rarely very satisfying because they don't offer a great workout.  They are not very well made, they often feel shaky and the cushioning is often subpar, resulting in more impact than you'd like on your joints.
You want something a little more substantial...
If you can bump up to the $500-$1000 range, you'll definitely find some better choices, especially towards the higher end of the range.  Horizon, ProForm and Sole have some nice options for you, and everything they make is of good quality.
You want a solid all around treadmill...
Even better, you'll find some of the best folding treadmills in the $1000-$2000 range, simply because this is the "sweet spot" for home machines.  The motors start getting stronger; the cushioning starts getting more advanced; the workout programs are more diverse...you simply get more features and capabilities over $1000.  Here you have the NordicTrack, Sole and Horizon...our best overall picks in various categories, including folding.
You want something commercial-grade...
If you want something more high-end, you have the commercial brands such as Matrix and Life Fitness.  Here you find pretty much the same treadmills you find at your health club, except these are built specifically for the home...and they fold as well which is a bonus.
Hopefully, this has helped you figure out what you might want to go with.  Keep in mind that you definitely get what you pay for when it comes to treadmills, so try to stretch your budget as much as possible.
You'll be much happier with a $1000 folding treadmill that lasts 15 years than a $500 treadmill that craps out in a year or two.  And a better treadmill will motivate you to work out more, as opposed to a cheap one that gives you knee pain every time you use it.
You can take a look at our Best Treadmill page to find other types of machines to consider, including walking, running and incline, as well as top picks at various price levels.
And of course, if you need help deciding you can always contact us.  We'll be happy to point you in the right direction, regardless of what type of treadmill you are looking for or what your budget is.