TreadmillTalk Blog - What's New?
Can't make up your mind about whether or not you should buy a treadmill for your home gym? Or maybe you haven't decided on a particular brand or model?
Let us help you keep up-to-date. We add additional model reviews and interesting articles on a weekly basis.
It's easy to subscribe! Just right-click on the orange XML/RSS button and paste the URL into your RSS reader.
Don't know what RSS is? Click here for help: RSS Explained
Or click on the add to My Yahoo, My MSN or Add to Google button if you keep a personalized home page there.
Thanks for subscribing!
The Editors
---
Contribute to this Blog!
Do you have a story to tell about the treadmill you purchased or used at the gym? Now you can share your story with others by clicking here! Once you submit your story/review, it becomes part of this blog (which shows all new or updated pages) and a permanent page of this site for others to read!
It's easy to do. And it's fun!
Return from the Treadmill Blog to the Treadmill Reviews Home Page
A Treadmill with Google Maps – Work Out Anywhere in the World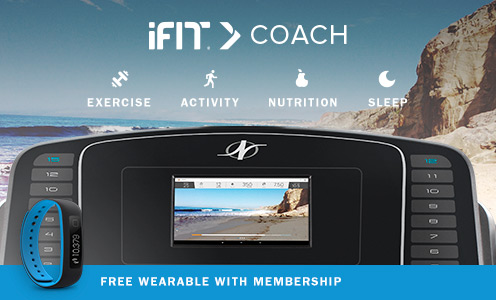 Running on a treadmill with Google Maps is a great alternative when training outside is not possible. NordicTrack and ProForm machines come with iFit Coach built in, which gives you unlimited location destinations around the world to walk, jog or run in to reach your goals.
Continue reading "A Treadmill with Google Maps – Work Out Anywhere in the World"