Buying a Treadmill Online – Best Merchants
Buying a treadmill is a step in the right direction toward better health and fitness. For you however, it's the thought of actually shopping for a treadmill that's daunting. Going from store to store comparing models and talking to high-pressure sales people just isn't appealing, and takes up lots of precious time.
That's why it's more convenient buying a treadmill online when you are ready to purchase. You can shop at your leisure, whether than means 2:00 am or noon, and you can think it over without pressure. You also get a greater variety of treadmills to choose from on the Internet because an online merchant can ship any of their treadmills to almost anywhere.
Why Waste Money When Buying a Treadmill?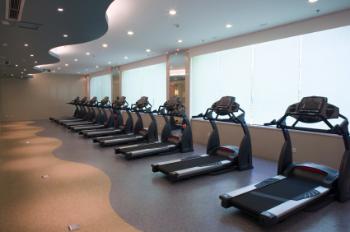 We believe that a treadmill is one of the best investments you can make in yourself, but that doesn't mean we think you should pay a premium if you don't have to. You may have a variety of reasons for wanting a treadmill in your home (gym schedules don't work for you, you hate the idea of having an audience when you work out, or you want a treadmill as a replacement for walking or running outdoors for when the weather's bad…), but we're sure you want to get the best possible treadmill at the best possible price.
Online merchants do most of their business, if not all of it, over the Internet. That means they don't have the high overhead of a store. They also save money by shipping treadmills directly to you from factories or warehouses instead of delivering them from stores where they've already been delivered once. All of these are savings that the merchant will pass on to you when buying a treadmill online.
Companies such as Sole and NordicTrack also offer free shipping because they do so much of it (and with shipping running into the hundreds of dollars for some treadmills, this is a significant savings).
Commercial Treadmills Buyer's Check List
To find a reliable company that knows what they're doing and can give you excellent service, keep these tips for finding an online treadmill merchant or treadmill wholesaler in mind:
Online stores usually post their own company history on the website. Look for the "about us" or "history" section to see how long they've been in business. Also check consumer reviews and the Better Business Bureau.
Know what the return policy is for all treadmills. Some Internet stores give you a short "money back guarantee" period to try out the equipment. Be sure to ask, however, if you can return it because you just don't like it, or if you can only return because of faulty equipment.
Warranties are one of the most important features to consider when buying a treadmill. The longer the coverage, the better off you will be. Look for warranties that also cover labor for a period of time, as this can get expensive. Will the merchant back up the warranty on treadmills they sell?
Talk to others who have bought a treadmill online. Reputation with consumers can give you a very accurate read. Ask about the companies they considered and the customer support/response experiences they have had. Also ask each company you visit on the Internet what type of customer service they offer – live chat? phone? e-mail?
And finally, did you know that some of these online merchants offer financing to spread out the payments of your new cardio machine?
The Best Merchants Offer the Best Deals
There's a reason that you can get a better deal at a big department store than at a little specialty shop. Actually, there are two – volume and variety. The same holds true for online merchants. You can usually find your best deals when buying a treadmill by checking out some of the larger online treadmill or fitness equipment stores. These keep prices low by offering volume discounts and by having a variety of different brands to choose from so that you can get the features you want at a price that suits you. These large merchants also usually have excellent customer service records.
---
NordicTrack and ProForm are the two biggest and most popular treadmill brands in the world, manufactured by a company called ICON Health & Fitness.
Both offer a large selection of treadmills to choose from, fitting every budget and user need.
ProForm treadmills are slightly less expensive than those from NordicTrack, with a Sport, Premier, PRO and Boston Marathon series ranging from $599 to $2,999.
NordicTrack treadmills range from $799 to $2,999. with a C Series, Commercial Series and the popular Incline Trainers.
Both brands are packed with features and capabilities and give you great value for your money.  They also have sales throughout the year and financing options.
---
Amazon is the world's largest retailer and one of the most trusted and reputable sites.  They offer a huge selection of products, often at better prices than you find on merchant site.
They offer a very large selection of treadmills and other exercise equipment, especially those in the low to mid price range.  You'll find brands like Weslo, Gold's Gym, Stamina, Nautilus, Schwinn, Confidence and ProForm, among others.
The best part is you can read what other customers who purchased these  machines have to say about them, so you can compare treadmills and decide which one makes the most sense for you.
---

Sole makes buying a treadmill online a simple, stress-free process. You may know about their great products which are used exclusively at the Hilton Hotels and other chains. That's a ringing endorsement that speaks volumes about the quality of their commercial machines. Their residential units are made with the same attention to detail, features, durability, components, and affordability, and all come with outstanding long-term warranties.
The Sole Fitness website is one of the most informative treadmill sites we've seen for offering detailed features on each model. (You'd be shocked to see other sites that don't!) Be sure to take advantage of the Free Shipping offer, and skip the additional set-up fee option. These units are well-designed and built so pre-drilled holes line up correctly, and the instructions are a breeze to follow. Internet ordering and free delivery means more cash in your pocket and you'll be enjoying your new quality Sole Fitness treadmill in no time.
---
Buying a treadmill online can be a rewarding, pleasant experience if you go with a reliable online merchant with experience. The ones we've mentioned here are great places to start.
---