NordicTrack T Series Treadmills - Affordable & Unique
The NordicTrack T Series is the most affordable in the company's popular treadmill lineup, but don't let the low prices feel you. There are a ton of unique features and it offers capabilities you won't find on comparably priced models.
If you're looking for a solid machine but don't want to break the bank, the T Series is definitely worth consideration. Let's dive into our reviews and take a closer look.
T Series - What You Get
There are a number of different models that fall under the T designation, but currently the EXP 7i and EXP 10i are the treadmills available for sale. Both have touch screen displays, strong motors, large tread belts, incline capability and good cushioning.
Here is a look at the most important specs...
3.0-3.5 CHP Plus Motors
20" x 60" Tread Belt
0-12 mph 1-Touch™ Speed
0-12% 1-Touch™ Incline
0-3% 1-Touch™ Decline (EXP10i)
7"-10" Smart HD Touch Screen
FlexSelect™ Cushioning
iFit Enabled
Adjustable AutoBreeze Fan
300 lbs User Weight Capacity
Bluetooth Audio
Spacesaver Design with Easylift™ Assist
Warranty: 10 year frame, 2 year parts, 1 year labor

The Buzz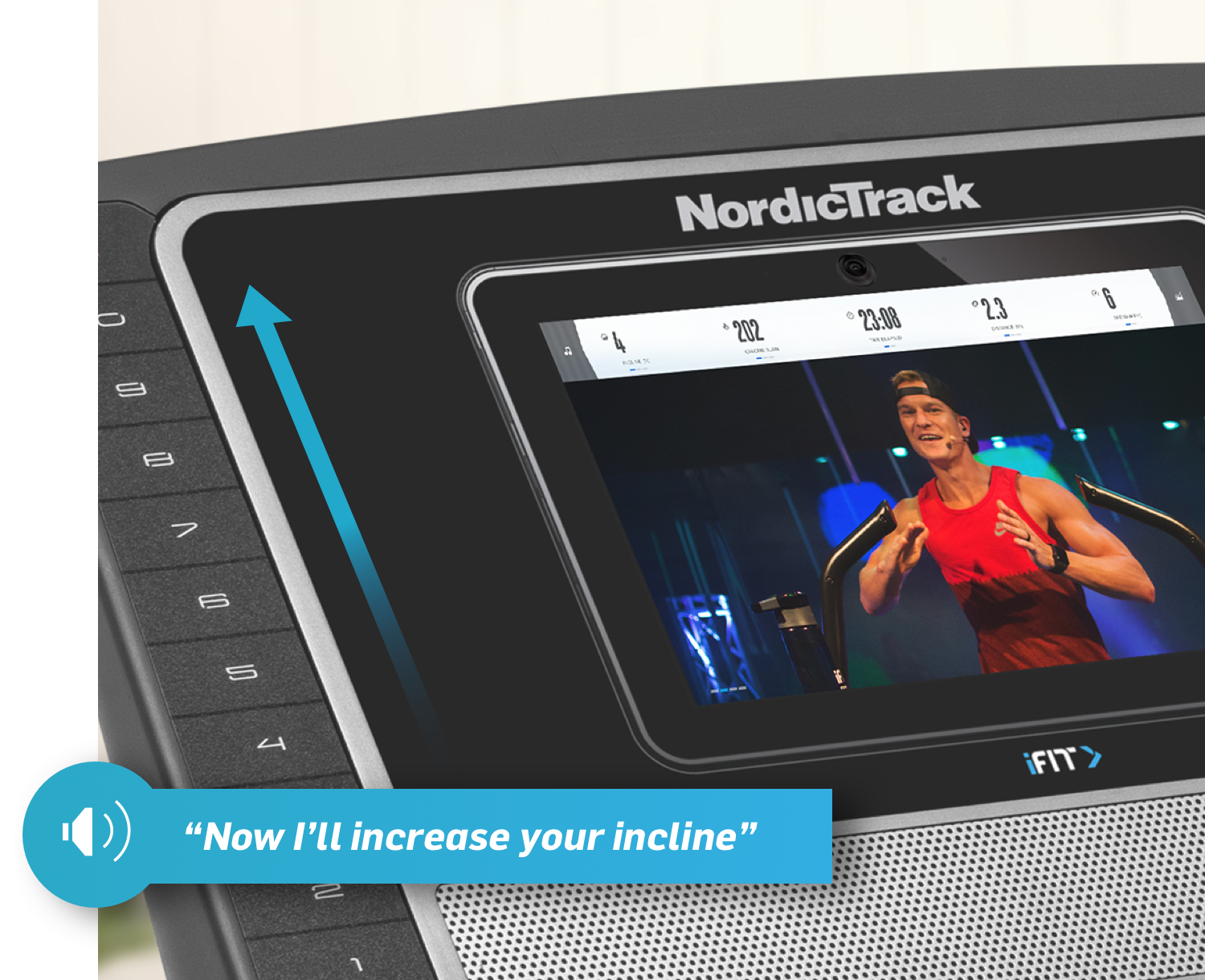 There has been a lot of excitement building around the T Series, as it greatly improves upon previous entry level NordicTrack treadmills.
Somehow the company is able to improve the features and capabilities while keeping the price tag affordable. Both models are currently under $1,600 on sale, which is amazing if you add up all of the different offerings.
The "T" models, including the T 6.5S, 7.5S, 8.5S and 9.5S, are no longer being sold, and have been replaced by the EXP 7i and EXP 10i.
The EXP7i has a 7" HD touch screen, a 3.0 CHP motor, a 20" x 60" tread belt, up to 12% incline and up to 12 mph speed.
The EXP10i steps it up with a 10" HD touch screen, stronger 3.5 CHP motor and decline capability up to -3% on top of the incline that the EXP7i offers.
Both models let you tap into the unlimited workouts of iFit, an immersive subscription based program that gives you on demand training, automatic incline and speed, tracking and sharing, Google map trails and dozens of other awesome features.
NordicTrack often gives you free iFit for a month, or sometimes even a year, so you can try it out to see if you like it. Otherwise, you can just use the machine manually and still get a great workout.
The NordicTrack T Series treadmills are smooth and quiet, and transition from one speed or incline to the next is relatively seamless. They have great cushioning, fold easily and have very easy to use one touch controls.
How Does the T Series Compare to the Other NordicTrack Treadmills?
As we mentioned above, the NordicTrack T Series are the most affordable treadmills that the company offers. So even though they have endless features, they are not as advanced as the higher priced models.
The T Series (EXP7i and EXP10i) have 20" x 60" decks, 7" and 10" touch screens, up to 3.5 CHP motors and 12% incline, with 3% decline on the up-level EXP 1i.
Moving up you have the Commercial Series treadmills (1750, 2450 and 2950), which have at least 3.75 CHP DurX motors, 15% incline and decline capability, larger 22" x 60" decks, more advanced cushioning and better workout fans. The 2450 and 2950 offer bigger touch screens as well, at 14" x 22", respectively.
You then have the Incline Trainer treadmills (X22i and X32i), which are very much like the Commercial Series, just with more incline and decline (40% and 6%) capability, and even larger touch screens on some models. The X32i has an even longer 65" deck.
So the T Series treadmills are perfectly fine for beginners and even intermediates, but if you are more of a serious runner you might want to consider one of the Commercial Series treadmills or one of the incline trainers. They're a bit more durable with stronger motors and more advanced cushioning.
NordicTrack T Series Review - Bottom Line
If you're looking for a great treadmill for your home, the NordicTrack T Series is definitely worth considering. You can get the EXP 7i for just around $1,000 or so on sale, and the up-level EXP 10i for about $500 more.
Both treadmills give you a large surface to walk, jog or run on, incline capability, good motors, good cushioning and plenty of workout options through the iFit program.
The EXP 10i will also give you decline capability, and a larger HD touch screen, so if that appeals to you then lean in that direction.
And again, if you want something a little more advanced for more serious workouts, look at the up-level Commercial Series and Incline Trainers. These are both a step up from the T Series models, and built to handle intense workouts.
Regardless of your choice, you'll be very happy with your NordicTrack treadmill.