What Makes a Good Treadmill Warranty?
A good treadmill warranty is one of the key elements you should look for when purchasing a treadmill for your home. Comparing one policy to another will often reveal the real quality differences between machines.
A good warranty or service plan reassures you that the exercise equipment you're buying is reliable. A poor one is usually an indication that the company isn't confident enough in their own product to want to stand behind it for any length of time.
Warranties will differ somewhat between price points. Obviously, if you pay $3000 for a machine, the treadmill warranty should be more comprehensive than the coverage on a $500 treadmill, but there are certain minimum requirements you should find for any warranty on any treadmill.
Even if you're purchasing a budget machine, you should have a minimum of 1 year on parts & labor and 10-20 years on the frame and motor. Anything less and you are buying a disposable treadmill.
So what is a good warranty? The minimum coverage on a commercial grade home treadmill is lifetime on the frame and motor, 5 years on parts and electronics and 2 years on labor.
If you're buying a commercial grade machine, don't settle for less. Keep in mind that if you are buying a used commercial treadmill, the warranty may not transfer. Be sure to ask the seller if the warranty will be usable after the purchase and get proof in writing.
Understanding What a Treadmill Warranty Covers
Good warranties for in-home treadmills will cover the Frame for a lifetime, although some lower cost machines may only cover for 12 to 20 years.
The Motor is often listed separately. Look for a warranty with at least 5-10 years coverage on the motor, or more if you're buying a high end machine. A burnt-out motor can be expensive to replace, so this coverage is crucial to protecting your investment.
Parts and Electronics should be covered for at least 2 years. If you can get a treadmill warranty that covers parts and electronics for 3-5 years, you are really in luck. Electronic problems such as faulty wiring or a fried circuit board in the console are some of the most common problems with treadmills, so good coverage will mostly likely get you the greatest return.
Labor should be a 2 year minimum, but here is where a warranty will often fall short, offering only a year for labor. Because most treadmill manufacturers today use subcontractors for repairs, they hesitate to offer long-term coverage for the labor because they really don't know how much a service call in your area will cost them. They prefer to cover the parts and let you pay for the actual work.
Getting the Most From a Warranty
Keeping in mind that the price of a warranty usually corresponds to the price of the treadmill, there are a few companies that manufacture decent treadmills, but inexplicably fall short on their warranties.
Schwinn and Nautilus, for example, have OK treadmills but their warranties are far below what other companies offer, even on their higher end models.
Considering that you can get a NordicTrack or ProForm for the same price, not to mention more features, and get a much more comprehensive warranty, why would you opt for a Schwinn or Nautilus treadmill?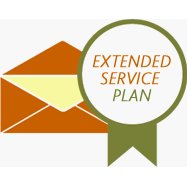 Amazon also offers an extended treadmill warranty called Squaretrade. You can purchase additional coverage that lasts two or three years beyond the original warranty's expiration when you purchase your treadmill at Amazon. For details check out the SquareTrade Protection Plan page.
Is it worth extending your coverage? If you've purchased a decent treadmill that falls in the mid-range or higher on the price scale, it may be. Compare your treadmill warranty to others in the same price range. If yours is better than most, you should have enough coverage. If it falls short, consider extending your warranty for peace of mind.