All Brand Treadmill Customer Feedback
by Andrew Tainter
(Antigo, WI)
UPDATE: Note that some of the treadmills mentioned below in our customer feedback are no longer available.

To read our expert reviews of the latest treadmills from all major brands just follow that link.


---
I purchased a True Z9.15 treadmill 3 years ago to put in our basement because my wife and I run a lot. Initially we were thrilled with its quality, quietness and 15mph top speed. However, after about 6 months the motor developed a grinding/ticking noise, so I called True Fitness to have it fixed.
Despite labor being warranted for three years, they wanted me to fix it myself. So they sent me a new motor and I replaced it. Same problem. They sent me a control board, still no relieve. They sent me another motor and finally it worked.
One year later, the motor developed the same loud noise. We decided to leave it go to see if it would go away with more wear. Now 2 years later, I called for a replacement motor for the True Z9.15 because the noise got a little louder.
True was prompt in sending me a USED treadmill motor that looked like it had suffered many years of commercial use. After I spent an hour replacing the motor, the new USED one had the same damn clicking/grinding noise!
So I contacted True Fitness again via email to which three days later I still have not received a response. So I called True and spoke with tech Richard who was very polite and said he would send me another one.
To clarify, I asked him if he would send me a new one and he said "Yes." True Fitness was very prompt sending the second replacement motor, but again, it was USED! I have not replaced this one yet, but I hope it takes care of the noise.
My biggest concern obviously is when my warranty on the True Z9.15 treadmill runs out in 2 more years and I have to pay for these USED replacement motors. I believe this is unacceptable on a $8500 treadmill.
Start a new discussion with your own Treadmill Consumer Reviews.
Keys Fitness Health Trainer User Review
by Stephanie Rae
(Winnipeg, MB, Canada)
I've had nothing but problem after problem with the Keys Fitness Health Trainer treadmill for the 5 years I've had it.

The first two years it was only used about 6 months due to the power board needing replacment 3 times.

Then the motor fan broke; it cost $100 to replace, and then a week later the walking board of my Keys treadmill developed a huge crack through the middle, a $300 repair bill.

Now a month later the belt won't even go, and I can't get it to work. I have called customer service regarding the Keys Health Trainer and was told that Keys Fitness filed for bankrupcy due to the economy and is no longer in business.

I was also told that because of this any warranties by Keys Fitness have been deemed void.

It would have been nice to be notified of this when it actually happened but I guess paying customers mean nothing to that company.
Gold's Gym Trainer 410 Consumer Review
by Sylvain Lalonde
(Montréal, Québec, Canada)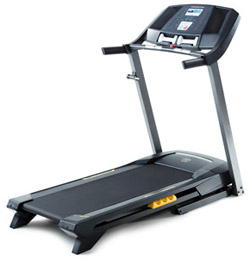 I bought the Gold's Gym Trainer 410 treadmill for my 80-year old mother, based on good reviews for the product. I bought it at WalMart, brought it to my mother's and assembled it (quite a long and difficult operation, some screws do not fit well)on March 7 and it still does not work (the incline function). After many service calls, ICON Fitness now (April 16) tells me that the machine cannot be repaired; I have to disassemble it, carry it back to the retailer and get another one, if they have it in stock; I would then have to bring it back (it takes two strong adults to handle the product, it is very heavy and does not fit in most cars), assemble it and risk that it again would not work. Both WalMart and ICON Fitness refuse to be of further assistance. I will not be caught again buying anything at WalMart (it was a first, I was drawn by the price, but it ends up costing me double in time, energy and fuel). As for ICON, they should not be in the business of selling treadmills if they cannot offer better service. In today's world, companies attempt to delight their customers; this experience leaves me disgusted.

Gold's Gym Treadmill Reviews
Start a new discussion with your own Treadmill Consumer Reviews.
Image 1600 Treadmill User Comments
by Mel Freedenberg
(Ridgewood, NJ)
I bought the Image 1600 treadmill back around the year 2000. I bought the extended warranty but never had the need to call about a problem, any problem and I use the treadmill three times a week. Next month, I turn 70 so I can truthfully say that the treadmill and strength conditioning are keeping me in good shape.
Start a new discussion with your own Treadmill Consumer Reviews.
New Balance 1600 Treadmill Consumer Review
by Shawn
(Marquette, MI)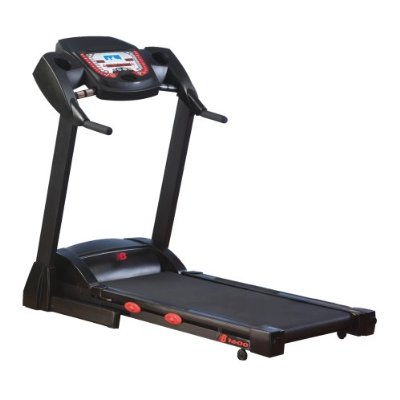 Customer service is horrible. I used the New Balance 1600 treadmill only 6 months and the circuit board went. Called many times and got the run around. Then they said they don't make any replacement parts. So a $1,400 treadmill and it only lasts 6 months. Under warranty but no parts!

New Balance Treadmill Reviews
Start a new discussion with your own Treadmill Consumer Reviews.
Landice Treadmill Consumer Review
by Cheryl
(Bangor, Maine)
I was looking to purchase a new treadmill and reading reviews noted the high rating on the Landice. I couldn't agree with the assessment of it's perfomance more. Wide deck, cushy yet firm to run on, solid, solid, solid. When divorced I kept my treadmill but let other stuff go,(easier to replace a couch or a car). The warraunty however...the first year or so after I bought it the repair and maintanance was solid. When I had chronic problems with slippage on the belt the repair service (dealership had changed)was not helpful. Dealing with them became increasingly stressful (and expensive) with no good results. I contacted the company to get assistance in finding options for effective repair. It went round and round more then the treadmill used to. Now, I address it for awhile then give up. I go to the gym if it is open. I am looking for a new (cheaper) treadmill I can just replace and not repair.
Start a new discussion with your own Treadmill Consumer Reviews.
AFG 5.0 Treadmill Consumer Review
by Robert
(Elgin, IL)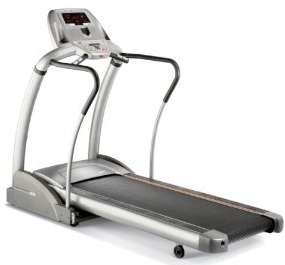 We bought the AFG 5.0 treadmill from Great Escape in Algonquin and we had a couple of problems while under warranty. The last company to come out (US FITNESS) put a bracket on wrong, and we haven't been able to get someone out to fix it. We have emailed AFG/Johnson Fitness several times, and they have ignored us. I don't recommend buying this brand. Poor customer service.
Start a new discussion with your own Treadmill Consumer Reviews.
vision fitness t9500 lemon treadmill
by Mike Canavan
(Ellington,CT USA)
We have had problems with our Vision Fitness treadmill, had to replace motor, other problems, service tech not under warranty has visited our home several times.

Now lower control board does not work and not covered under warranty, a large sum of money for lower control board replacement.

It is now and has been used for storage to be put on.
Spirit XT375 Treadmill - Champion Fitness Customer Service
by Mark
(Utah, USA)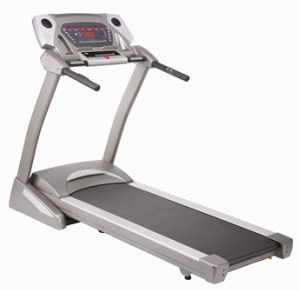 Wow, I really liked the Spirit XT375 treadmill. Then it broke down and it has been nothing but an expensive coat rack for over a month. The dealer is bad, they said it would take 5 to 7 days to fix. It has been over 1 month. And still nothing. Champion Fitness is not a good choice for a dealer. You might as well order off line. These guys are no support to their products. Champion Fitness in Utah. Stay away from them.
Start a new discussion with your own Treadmill Consumer Reviews.
True 500Z Treadmill - Control Board Wanted
by Bruce
(Rochester Hills, MI)
Works great, when it works. I have an 8 yr old True 500Z treadmill that only has 350 miles on it (about 1 mile per week) and the motor control board is shot. The belt is smooth as can be and is properly lubricated. It would be nice to be able to purchase the board (cat #10000892) or repair service from someone else besides True Fitness and their $400 price.
Start a new discussion with your own Treadmill Consumer Reviews.
CardioZone SuperSport HR Club Treadmill
by Jerry
(Mesa, AZ)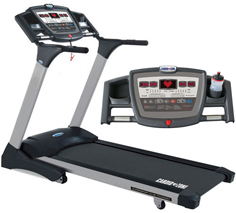 The CardioZone SuperSport HR Club Treadmill is sold by Fitness Blowout.

My problem is with Fitness Blowout because of their customer service. They will not talk to you. Want all problems solved by e-mail. Promised life time warranty and now want us to pay $570.00 for a new console.

I need a new console for a CardioZone SuperSport HR Club. Please help me. Thanks
Remington Treadmill Model KY6037A
by Chandra Mohan Pillai
(Trivandrum, Kerala, INDIA)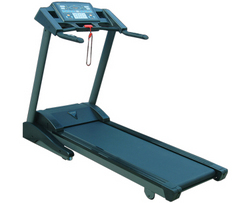 I bought the Remington treadmill from their outlet at Ulloor, Trivandrum, Kerala, India, in June 2011. Right from the start the machine display panels were dysfunctional. Repeated visits by their "technicians"(a bunch of semi-literate, underpaid trainees) failed to resolve the problems. Two emails to their website have been ignored. I should have known that making typewriters (their USP) does not qualify them for making excercise equipment. A lousy, grossly overpriced product with pathetic after-sales service. Buyers beware!
Start a new discussion with your own Treadmill Consumer Reviews.
Yowza Treadmills - Shipping Issues to Canada
by Yowza Fitness
We are sorry to hear that anyone has had a bad experience with shipping or delivery anywhere and certainly are always looking to improve our process. We recently changed our shipper for Canadian orders to ALG Worldwide and have not experienced any issues to date. We always request that a customer call and let us know if at anytime they are experiencing delays or issues with a shipper or their agent. Unfortunately due to the huge volume of shipments we do not follow up on every delivery and or shipment. We do ask that at any point there is a delay that our shipping partner alert us so that we can communicate with the customer but clearly that does not always happen as desired.

We can be reached at 877-969-9240 to handle any such issues and any delivery that seems to have stalled or has not taken place within 10 business days should be reported to us for immediate handling.
Start a new discussion with your own Treadmill Consumer Reviews.
BH Fitness iF2W Treadmill arrived with European 2 pin plug instead of UK 3 pin plug
by Mary
(Lincoln)
I have been sold a BH Fitness Treadmill model i F2W and it arrived with a European 2 pin hard wired plug. I live in the UK and electric sockets require 3 pin plugs. They sent an adaptor to put onto the plug which will convert it into a 3 pin plug, and it has a 5 amp fuse. The Hard wire plug has "10/16 A" written on it, which I take to mean 10 to 16 amps. The instruction booklet says "Do not use an Adaptor with this appliance". The UK representative says the Spanish Manufactures mean "an extension lead" but the word adaptor is also used in an American Booklet. Is it safe to use this conversation adaptor with a 2.75 HP motor Treadmill. Is the 5 amp fuse the right one to use on a plug which has 10/16 A written on it. Have you heard of anyone else in the UK being sold a Spanish Treadmill with a two pin plug instead of the normal UK plug.
Start a new discussion with your own Treadmill Consumer Reviews.
The Landice L9 Club ProSports Trainer Review
by Maintenance Tech
(Atlanta, GA)
Techmotion's repair techs often report back that there was little to no actual problem with these machines during routine maintenance.

Occasionally they do need (IN HIGH (I SAID HIGH) USE SITUATIONS) a drive or walking belt replaced. The drive belt is fairly standard in $, however the belt is on the high end retailing for about $425.00.

That said, this machine is IMHO one of the best machines for a gym (a little out of the standard home price range but who am I to judge if you've got the cash, the Landice L9 Club ProSports Trainer is THE treadmill I would choose.)

Quiet, sturdy even for bigger people, strong motor...can be used for LONG periods of time by the most heavy duty users without problems.

Cheers.
Start a new discussion with your own Treadmill Consumer Reviews.
Life Fitness T3 Treadmill Consumer Review
by Ray
(Vancouver, BC, Canada)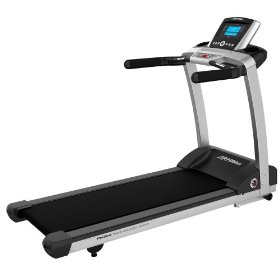 My experience with the Life Fitness T3 treadmill has been nothing short of great.

The unit feels solid, runs smoothly and is a pleasure to use. My wife and I are in much better shape.

There are several concerns I had when looking for a treadmill. The top two for me were quality and longevity.

I ended up choosing Life Fitness which might be a bit more expensive than other cheaper brands, but well worth it.

The warranty is great which reflects well on the T3 treadmill, but here's the kicker: Life Fitness stands behind their product - absolutely.

After years of owning the product, I slightly damaged the unit myself (not really a manufacturer's defect).

I called Life Fitness and not only were they polite and friendly but they carefully listened to my concerns and stepped up beyond the call of duty.

It's a gray area, but they still chose to send me a replacement component under warranty, free of charge.

If your concerns are the same as mine - quality and longevity - you will certainly find them with Life Fitness. Thank you Life Fitness!

PS: I am in no way affiliated with Life Fitness.
Maxxus Run 4.0 Treadmill Review
by Phil Mollordi
(Australia)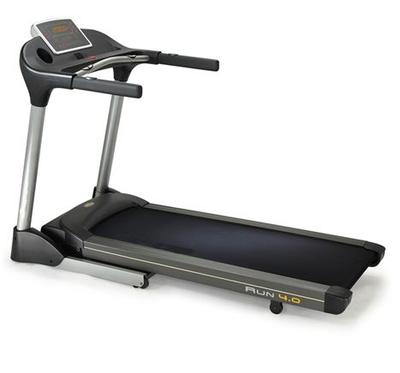 MAXXUS RUN 4.0 TREADMILL
As my last treadmill expired suddenly and I live in a house full of runners I set off to find a treadmill that could provide years of use for my family but didn't cost a small fortune.

I was looking for a treadmill for 6 weeks and after visiting many sports stores I found the MAXXUS RUN 4.0 treadmill and ended up buying one. The treadmill is of very good quality and had the most features for the price of any of the treadmills I was looking at.

I had seen a lot of reviews of Maxxus treadmills and they all mention how robust and good quality they are and I have not been dissapointed as it has a very large running area and with the 3hp continuous duty motor it seems to be overpowered for whatever I can throw at it, which is reassuring as I was concerned with other treadmills I had seen whether they could handle a lot of use.

There are more expensive treadmills that I liked up to double the price but for under $2000 I think you would be hard to find a better running experience than this treadmill. It is highly recommended.
Start a new discussion with your own Treadmill Consumer Reviews.
Stay clear of the 'Treadmill Factory'
by No to the Mill
(Toronto)
Ordered a treadmill from them some time ago, it was defective on arrival and the customer service was non-existent. Save yourself the stress and order from another supplier.

LifeSpan 2500 HRC Treadmill User Review
by Keith Alexander
(Heath, Ohio)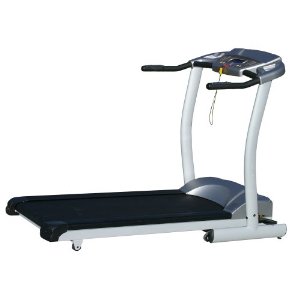 I used this website to choose my treadmill, and I chose the LifeSpan 2500 HRC. I wore out a cheap ProForm treadmill in about 4 years, but this Lifespan treadmill lasted me only a little over three when the electronics board died. Communications with the manufacturer were very responsive, but the fix is very expensive. I liked the product while it still worked, but I cannot give this an "A". When the whole treadmill is going into the trash, it doesn't do much good if the motor is lifetime warranted.
Start a new discussion with your own Treadmill Consumer Reviews.
Spirit Treadmills and Parts Availability
I have been repairing exercise equipment for over 35 years now. It is true in many cases that a lot of web sites that review exercise equipment are either affiliate web sites or are owned by a specific manufacturer. I am not sure if either apply to this particular web site. My rant is the part about Spirit reviews and parts availbility. I have been working on Spirit machines for many years. I have never had to wait on any part for any length of time period. Now I see where you say that several parts come from overseas which is true. But they do carry a hefty inventory of replacement parts and have never failed my repairs to be in a timely manner. No, I am not an employee of Spirit and never have been. This is just my own personal experience with their equipment.

So though I truly do understand the parts are built overseas I do totally dissagree that there is a waiting time on parts. Just my personal opinion and experience with repairs on Spirit products. Oh one more thing. Their warranty does not just go to 1 to 3 years. They have many machines that carry a 10 year parts warranty FYI.

Thanks and happy exercising.
Fitline T300 Treadmill - Four Defective Electronics Boards
by Anonymous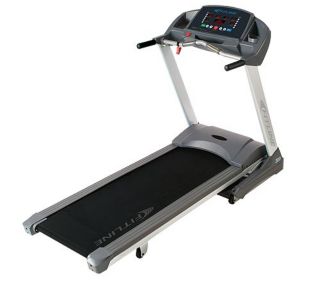 I have had the Fitline T300 treadmill for a little over 18 months. It is currently operating with its fourth upper electronics board and even that one is not working correctly.

The first one would not read the heart rate monitor. (Note, if you are in Canada, avoid Fitness Source: it took months before they would handle this complaint.) The second board just plain stopped driving the mechanical components. The third board had some LEDs that would never light and some that would never go off. The current board is not reading the heart rate monitor. In fact, the board itself is generating a pulse of 235 bpm as registered on my Polar watch.

The design of the electronics board for this machine is clearly inferior. Certainly do not buy a Fitline T300. You should probably avoid Fitline Fitness altogether.
Start a new discussion with your own Treadmill Consumer Reviews.
Merit Fitness 725T Treadmill - Not Warranted if You Use in Your Office
by Miss Echo
(Tucson, Arizona)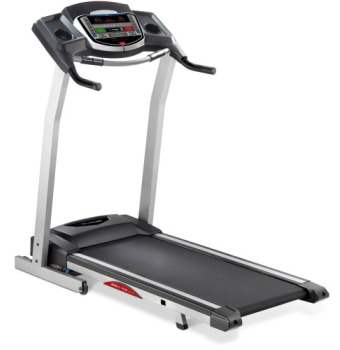 Surprise! Even though the Merit Fitness 725T treadmill has a 2-year warranty, you find out after you purchase it that if you use it in your small office 5 minutes from your home, the company won't back up the warranty because they consider this "commercial use".

This creates a bit of a problem, since it has worked properly only twice and makes an infernal racket. Not only are the ball bearings in the motor bad, but the control panel is also wonkers.

Oh yeah, I forgot to mention that Merit Fitness also told me that my plan to use the 725T treadmill 2 hours a day would not work with this machine.

It might make a $400 bookshelf or a plant holder.

How much will I have to pay somebody to haul this piece of junk out of my "commercial use" office?


Livestrong LS12.9T Treadmill - Would Definitely Recommend It
by Keleen
(Minnesota)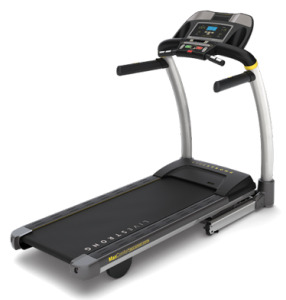 I have owned the Livestrong LS12.9T treadmill for about a week, and after having an older ProForm, I cannot tell you what a difference there is. I love walking on my new treadmill.

I have read some reviews where they say the speakers don't work, or where only one works, etc.

I too had trouble, but figured out if you cut back the black cover a bit so it can insert in your player all the way, it works much better. Otherwise go to Best Buy and for $15 buy a wire, and it sounds so much better. Both speakers work beautifully.

It makes such a difference. The machine is solid. Also very quiet. I was going to buy a Sole, but after trying them both out, the Livestrong actually had less shaking when jogging. I was sold.

The LS12.9T is a GREAT Machine, and you will not be disappointed. Also, very easy to assemble. One of the best and easiest instructions.

I give the Livestong LS12.9T an "Excellent" all the way around.

Yes, I would definitely recommend it!!

Start a new discussion with your own Treadmill Consumer Reviews.
Maxxus SX9000 Cardiomaxx Treadmill Review
by Goran
(Sydney, Australia)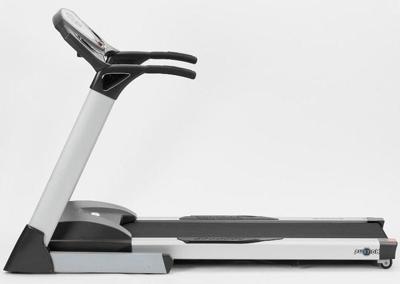 Maxxus SX9000 Cardiomaxx
I have had a total of 4 treadmills over the past 9 years which were all budget type and wore out quickly so I took the plunge and bought the Maxxus SX9000 Cardiomaxx Treadmill and it has by far been the best decision I have made in terms of the quality of the components and ease of use.

The monitor layout is the best of any treadmill I have seen and the easiest to use as they have eliminated the mode settings which make it a breeze to get into programs. The motor is the most responsive I have tried and easily switches between speeds at a lightning pace.

The biggest selling point for me was the long deck with the quality mat and super strong aluminium side rails instead of plastic ones which I broke on my previous treadmills and the store wanted $300 for a replacement set which was crazy.

Overall if anyone is looking for a very high quality treadmill with the performance of a gym treadmill then I highly recommend the Maxxus SX9000.
Start a new discussion with your own Treadmill Consumer Reviews.
Sportsart spres
by Cosi
(Perth Australia)
Sportsart sounds like a great product, but where can you buy spare parts when they break?
In Australia, nowhere.


Sorry we are not able to ship to Australia!


Joy Torgerson
Customer Service Representative

GoSportsArt.com
P: 866.709.1750 x110 | F: 425.275.5129
joy@gosportsart.com


Start a new discussion with your own Treadmill Consumer Reviews.
AFG 3.1 AT treadmill early ownership review
by RH Campbell
(ottawa, Ontario, Canada)
After months or reading reviews online, and dealing with ridiculous pricing markups (this shopping process was worse than buying a used car), I opted to buy locally in case of any troubles after purchase.

I purchased from a local fitness store, who also delivered and assembled it, and cleaned up after themselves. I didn't want to pay for loads of extra cost software options - I just wanted a well built, high quality, quiet and smooth machine with basic functionality, at a reasonable cost. I couldn't be happier with the AFT 3.1 AT treadmill. It's a great machine with good looks, and runs as smoothly and quietly as I could ever hope.

The price was VERY reasonable, and it comes with a decent enough warranty to protect against future troubles. Plus with the wax impregnated track, it needs a minimum of track maintenance (someone told me it's good for 20,000 miles but I can't vouch for that....:))

I particularly like the fold up option, but the truth is, it is such a good looking machine, up to now, I have simply left it folded down. It's heavy enough that it feels and runs securely at any speed. As a 205 lb, 6'2 inch, 70 year old man, I never plan to run a marathon, but I do need something to improve cardiovascular fitness. Now I actually look forward to training sessions on this smooth machine- its more like fun than work. This will allow me to exercise properly during the long cold Canadian winter coming up, instead of vegetating in front of the TV.

In fairness, I don't have any other experience with treadmills, so I can't really compare it to the many other machines on the market. But I own lots of all kinds of sophisticated, top quality machine shop equipment, and I have a good 'feel' for what is well built machinery. I never buy cheap tools since they are the most expensive kind over the long run. With this machine, I get a good feeling right from the beginning that those who made it, did so with proper attention to detail and emphasis on quality materials.

So far, I give this machine a 5 out of 5......
Start a new discussion with your own Treadmill Consumer Reviews.
Spirit 800
by Michael Croom
(Acworth, Ga)
I purchased the 800 on Nov4, 2020. Still haven't ever used it. Got low speed error and reported it to dealer, dealer contacted spirit, sport sent parts to me most were not needed.

Tech from Atlanta treadmill couldn't fix it, w waited ove 30 minutes on the phone to talk to a spirit rep fro tech advise, rep said needed different parts. Atlanta treadmill said they order parts on 10 Dec, 20 I have not received them and Atlanta treadmill called spirit on 15 Dec and couldn't get a return call.

What kind of customer service is this. I'm a Army Ver and this is bad service. I'm going to post this at the Pentagon Facebook page.
Start a new discussion with your own Treadmill Consumer Reviews.
Landice treadmill review
by Ed
(Newburgh, in USA )
I go to a gym that has 24 of these treadmills and the other day it took me 5 of them to get one that worked. Then while on the sixth one, it quit. I would like to be a repairman for Cybex. There is much need in the Evansville, Indiana area.
Start a new discussion with your own Treadmill Consumer Reviews.
Healthrider H750i Review
by Richard
(GC Arizona)
I had stents and a pacemaker inserted, and needed a treadmill to keep up my cardio rehabilitation.

The Healthrider was cheap, and seemed to fit the bill, as I expected that I would stop using it after a while.

I did just that after a few months, I got lazy, and used it less often, although my wife did use it.

I started using it again about 4 months, on a regular (3~4 times a week).

It has not had any problems, it is used for walking only, up to 4 miles per hour.

It is not top of the line, but we have had it 8 years, and it works for us, so far.

Never had to test the warranty, long expired, or the customer service.
Start a new discussion with your own Treadmill Consumer Reviews.