Weslo Treadmill Customer Feedback
by John E. Weber
(Topeka, KS)
I have to disagree with the review of the Weslo CardioStride 2.0 treadmill on this site on a couple points.

I have been using this treadmill for two years - started at 275 lbs, now 225 lbs. I havn't had any problems with pain or injury using it in combination with outside jogging (when time and weather permitted) and a Weslo stationary bike.

The FIRST time I used a good powered treadmill I started to hurt in my ankle and continued use caused severely painful tendonitis that has taken 2 months to recover from.

Now I'm back on my Weslo and loving it!

My heft hasn't damaged the treadmill at all. I have had to recenter the belt but that's a cinch. True, the display is crap, but who needs it anyway?

I would definitely recommend the Weslo CardioStride 2.0 for those who want to get in shape without spending big bucks.
Start a new discussion with your own Treadmill Consumer Reviews.
Weslo Cadence 80 Treadmill Review
by Ann
(Detroit Metro, MI)
This is my second owned Weslo.. I love this product, smooth, no mechanical problems in either one of them..kicks my butt.. love love love it
Start a new discussion with your own Treadmill Consumer Reviews.
Weslo Cardio Stride Plus User Review
by Anonymous
I find the Weslo Cardio Stride Plus treadmill to be helpful for a 60 year old woman with fibromyalgia and weighs 208 lbs.

It allows me to go at my own pace and is better than "walking down to the end of the driveway and back".

I have tried other motorized treadmills, but even on the lowest setting they are too fast for me. The Weslo Cardio Stride Plus allows me to go at the best pace I can each day (which varies tremendously because of muscle pain and problems with my feet).

I can still work up a good sweat on my treadmill and feel it is serving my needs just fine.
Weslo Cadence G5.9 Treadmill Consumer Review
by Sandra Sayles
(Humble, Texas, USA)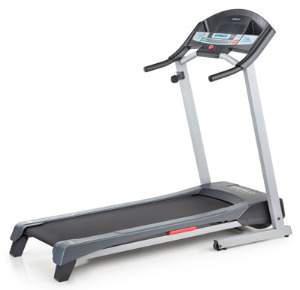 I could never get the Weslo Cadence G5.9 treadmill to work. The belt never would roll. The point of buying the motorized treadmill was for movement.

The user manual even indicates that the user stand on the sides of the treadmill before stepping onto the moving belt. The manager from the store convinced me that this electrical treadmill's belt was not supposed to move.

Returning this equipment and never want another Weslo. After spending $80.00 for delivery and will have to spend another $50.00 to $80.00 to return I am done.

I am disgusted and very disappointed with the Weslo Cadence G5.9. I am a cancer survivor and I needed the treadmill to exercise for my health.
Start a new discussion with your own Treadmill Consumer Reviews.
Weslo AerobicStride 2.0 Treadmill User Review
by Sue
(Stanton, KY)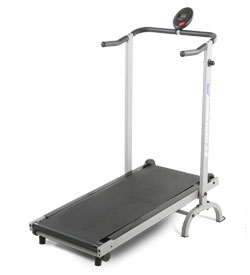 I love my Weslo AerobicStride 2.0 treadmill!!!!!

Can't believe somebody who would order a non-motorized treadmill would trash it for being "non-motorized". I am one of those big people. 5'10", 235 lbs and it works fine for me.

I wanted something small because the larger treadmills are too big for my living area. It folds easily and takes less than 30 seconds to set up.

It is great to walk on and even though I have a long stride it is sufficient for my needs. I don't want to jog or run on it, just walk. It's great for that.
Start a new discussion with your own Treadmill Consumer Reviews.
Weslo Cadence 30.8 CT Treadmill User Review
by Doug
(Canada)
I was reading your information on treadmills and particularly Weslo Treadmills and I disagree totally when you say that they are junk.

You also say on there that all warranties are 90 days. Well mine was 1 year from ICON Fitness. Where do you get your information? If you don't believe me look it up on the Weslo website.

I bought the Weslo Cadence 30.8 CT Treadmill and have had no problems with it at all in 7 years. I use it daily for a good 15-30 minute walk or jog depending on my energy level.

I would recommend a Weslo Treadmill to anyone. (But spend at least $400-$500. NOT THOSE HUNDRED DOLLAR JOKES. You don't have to spend OVER A THOUSAND DOLLARS on a treadmill for home use. SAVE YOUR MONEY!!!

This reminds me of people that think the more money you spend on a TV (buying brand names versus no name), the better it will be. HOGWASH! Do your homework.

Those expensive machines are for commercial use, constant family use or for long distance runners.
Start a new discussion with your own Treadmill Consumer Reviews.