LifeSpan Treadmills – Hidden Quality, Award-Winning Results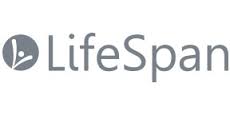 While it's unfortunate LifeSpan treadmills don't get the proper attention they deserve, we'll try to right this injustice now. There are hundreds of makes and models of cardio exercise machines out there and LifeSpan tends to get overlooked. Well, not around here they won't!

They Carved Their Own Niche
PCE Health and Fitness, based in Utah, has been making treadmills and elliptical trainers since they began the LifeSpan brand in 2001. They focus on the "over 55, value conscious" crowd to promote active living and they design equipment that is user friendly with no "learning curve."
Not only are LifeSpan treadmills a great value for the money, but they also target the compact treadmill niche that other manufacturers tend to treat as an afterthought.
There are lots of folding treadmills that "save space" when they are put away, but what about when it's in use? What if you don't want a monster machine sprawled out across your home gym floor or family room?
Lifespan offers the smallest unit on the market; they've invented a treadmill with a motor mounted under the belt to make it 14" shorter than their other units with the same 56" tread belt. Imagine that.
LifeSpan also offers the widest selection of desk treadmills, and they've essentially cornered the market. Other companies have dabbled in the treadmill desk space, but have not had the same success.
Let's take a look at all of the current LifeSpan treadmills....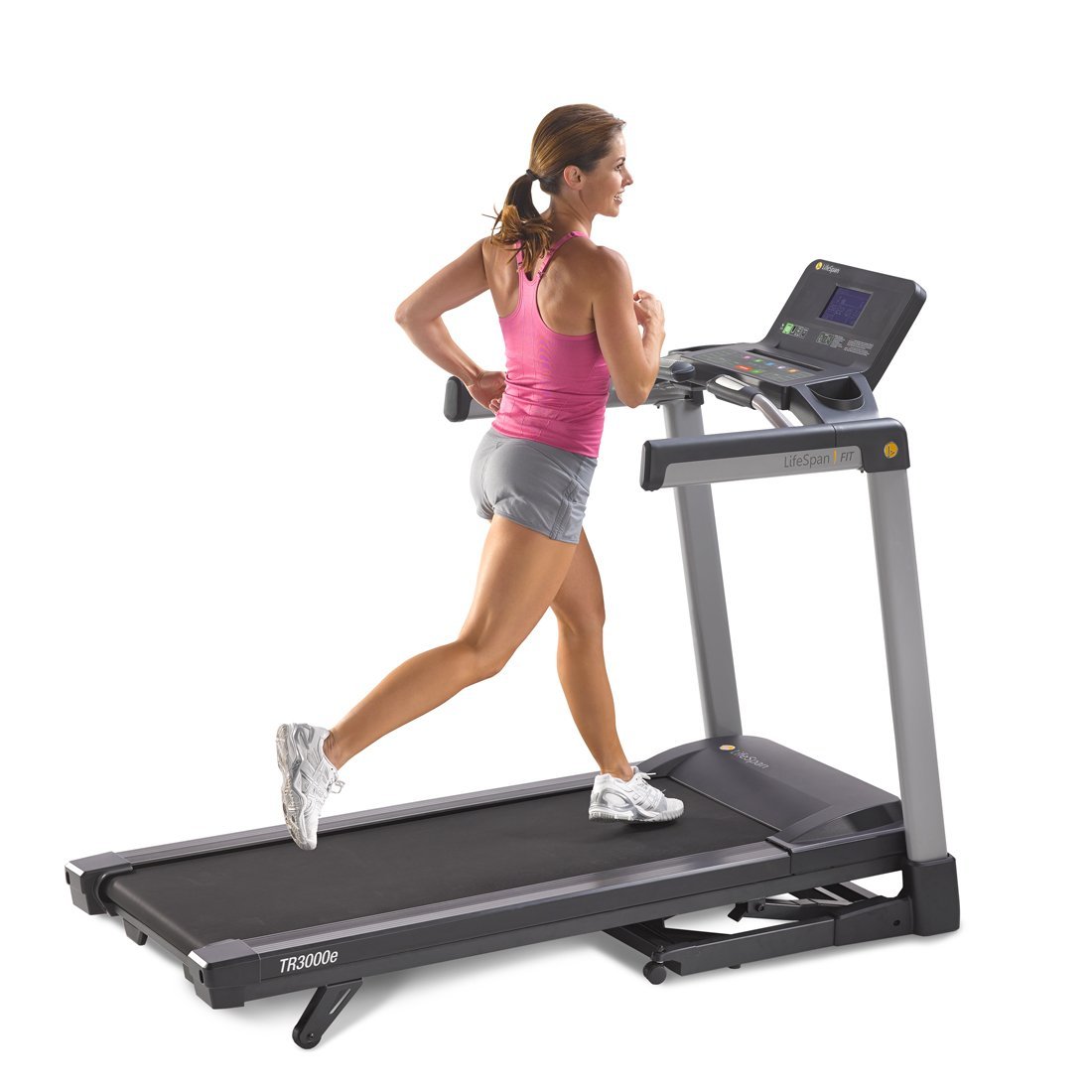 The Current LifeSpan Treadmill Lineup
Under the hood, Lifespan engineers pulled out all the stops and put in some of the best components found in treadmills. Some of the things you'll find include incredible cushioning and shock absorption, solid frames with wraparound handlebars, safety features, basic and no frills cardio workouts, and long warranties.
Compare Prices of All of the Popular Lifespan Models
HOME TREADMILLS

The current residential model lineup consists of the TR1200i, TR2000e, TR2000i, TR3000e, TR3000i, TR4000i and TR5500i, ranging in price from $1,199 for the popular, entry level Lifespan TR1200i to $1,999 for the top of the line TR5500i model.
Keep in mind that all of the LifeSpan treadmills fold. Models with an "e" designation can be folded electronically with the touch of a button. The "i" treadmills must be folded manually.
TR1200i
The TR1200i is one of the most popular LifeSpan treadmills as well as the company's most affordable model.  You get a 20" x 56" belt, 2.5 CHP motor, up to 11 mph speed,  up to 15 levels of incline, grip and wireless heart rate, Intelli-Step counter, 21 workout programs, multi color LCD display and a 300 lb. max weight capacity
TR2000e
The TR2000e is a slight step up from the base TR1200i, with a heavier incline motor, more compression shocks, better parts warranty and an enhanced 6" blue backlit display with optional Bluetooth workout tracking, media holder and dual purpose USB port.
TR3000e
The TR3000e is very similar to the TR2000e, but features a stronger 2.75 CHP motor and a maximum user weight of 400 lbs.
TR3000i
The TR3000i is the same as the TR3000e, except with manual folding.
TR4000i
The 4000i one is a big step up from the rest of series, with a stronger 3.25 CHP motor, speeds up to 12 mph and a longer 20" x 60" deck that can accommodate taller users.  Otherwise it shares many of the same features and capabilities as the TR3000 series.
COMMERCIAL TREADMILLS
TR5500i 
The LifeSpan TR5500i is considered the base commercial model, with a powerful 4.0 CHP motor, all steel frame, large 22" x 60" deck, a whopping 43 built in workout programs, 13 levels of incline, 2 decline levels and a top speed of 13.5 mph as opposed to 12 on all of the others.
There are two heavy duty models as well that you might want to consider if there will be a lot of users and you think the treadmill will see a ton of heavy use.  The TR6000i is a light commercial treadmill that costs around $3,000 on sale, and the TR7000i is a commercial machine that costs around $4,000 on sale.
On all LifeSpan treadmills, the belt is pulled over large high-quality rollers, and the machine's quiet, cool-running motor operates at low RPMs for consistent performance. Step back from the machine and you'll notice they have an elegant profile on all the machines, no matter what the price level.
DESK TREADMILLS
You have three different options when it comes to LifeSpan treadmill desks. There is the GlowUp Series, the Classic Series and the Power Series.
Let's look at each of them...
GlowUp Series
The GlowUp Series consists of under desk treadmills, so they are just the base without the desk attached.
You have the TR800, TR1000, TR1200 and TR5000, ranging in price from about $1000 up to $1900. The TR800 is only 26" wide, and the TR1000 is only 58" long. The TR1200 and TR5000 are the same width as the TR1000 but are both a bit longer at 63".
As you move up in the series the treadmill desk can accommodate higher user weights, so if the machine will see a lot of use you'll be better off with one of the higher end options.
Classic Series
The Classic Series is essentially the same as the GlowUp Series, except for the fact that it comes with a desktop attached.
Again you have the TR800, TR1000, TR1200 and TR5000, ranging in price from about $1200 up to $1900.
As you move up in the series the treadmill desk can accommodate higher user weights, and you have 5 different color options for each model. Note that the height of the desks are adjusted manually.
Power Series
The Power Series is essentially the same as the Classic Series, but the height of the desktop can be adjusted electronically.
Again you have the TR800, TR1000, TR1200 and TR5000, ranging in price from about $1700 up to $2500.
As you move up in the series the treadmill desk can accommodate higher user weights, and you have 5 different color options for each model.
Omni Series
This is the newest desktop series offered, with a desktop console included that allows you to adjust desk height and treadmill base together. There's just two models here, the TR1200-Omni and TR5000-Omni, both of which are pricer than other series and oftentimes sold out.

Which LifeSpan Treadmill Should You Choose?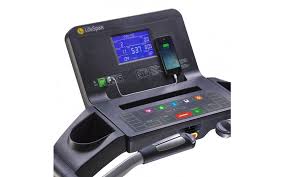 For very light use, including mostly walking and perhaps a bit of jogging, the entry level LifeSpan 1200i will be just fine for your home gym.  If you want the ability to track your workouts and keep tabs on how you are progressing over time, consider one of the 2000 or 3000 series.
For anything more than light usage, we like the TR4000i as it is a big improvement on the lower-end series.  You get a much stronger motor, more speed and the longer deck can accommodate more users and give you more room to stretch out your stride.
The top of the line TR5500i is definitely the most impressive LifeSpan treadmill, but you don't really need all of that unless you are a more serious athlete or you are training for a competition.  However, that machine is a beast, and at only $200 more than the TR4000i it might just be worth it for what you are getting.
As far as the desk treadmills, that just comes down to whether or not you want the desktop or just the base, and if you prefer the convenience of power adjustability. Otherwise choosing a model comes down to your budget and user weight considerations.
Award-Winning Results
Reviewers have always been more than impressed with the line's solid feel and low-impact performance. Lifespan's TR1200i machine ranks on many Best Buy lists, as does their top end TR5500i model.
If you're in the market for a good size treadmill that will somehow magically fit into a small space, or have joint troubles and are looking for one of the better cushioned decks, Lifespan treadmills may just be the niche machines you're looking for.
You can read more in-depth reviews on all of the current residential models below, with specs, prices, industry news and buying tips, along with other valuable information to help you make a more informed decision.
LifeSpan Treadmill Model Reviews
Most Popular Models
Lifespan TR1200i - This Lifespan folding treadmill gets an astounding number of positive reviews from customers for its ergonomics, sturdy design and self-folding mechanism. A GREAT BUY if on sale for $999.

Lifespan TR2000 - Folding treadmill rates well in reviews for belt size, noise level, warranty, power, cushioning, programs, component quality, negative incline, step counter and overall value.

Lifespan TR3000 - An attractive folding design delivered at an incredible price, with a stronger motor than the TR2000 model.
Lifespan TR4000i - Folding model has won numerous awards in reviews from Treadmill Doctor, Health Magazine and Runner's Magazine; a very solid, powerful, and quiet machine.
Lifespan TR5500i - The new top of the line model replacing the popular TR5000i with decline capability, strong frame and over 40 workout programs.
Treadmill Desks
LifeSpan TR1200-DT5 - The most popular desk treadmill in the lineup with adjustable height and Bluetooth technology built in.

---