The Lifespan TR3000 Treadmill – Rated Good Buy
The Lifespan TR3000 treadmill is a folding design that sports a big incline motor, advanced console features, and a solid frame. This is an attractive machine delivered at an incredible price.
The Machine
There are two versions of the TR3000 available, E and I, the only difference being that the E version folds with the touch of a button and the I version folds manually with a hydraulic system.
The blue backlit LCD backlit display shows calories, time, speed, incline, heart rate, distance, and step count. A variety of programs includes six Incline, five Speed, two Custom User, and two Heart Rate Control. The Lifespan TR3000e treadmill also has a Body Mass analysis program that provides user feedback on Body Mass Index (BMI) and Basal Metabolic Rate (BMR).
The other features and specs on the Lifespan TR3000 include: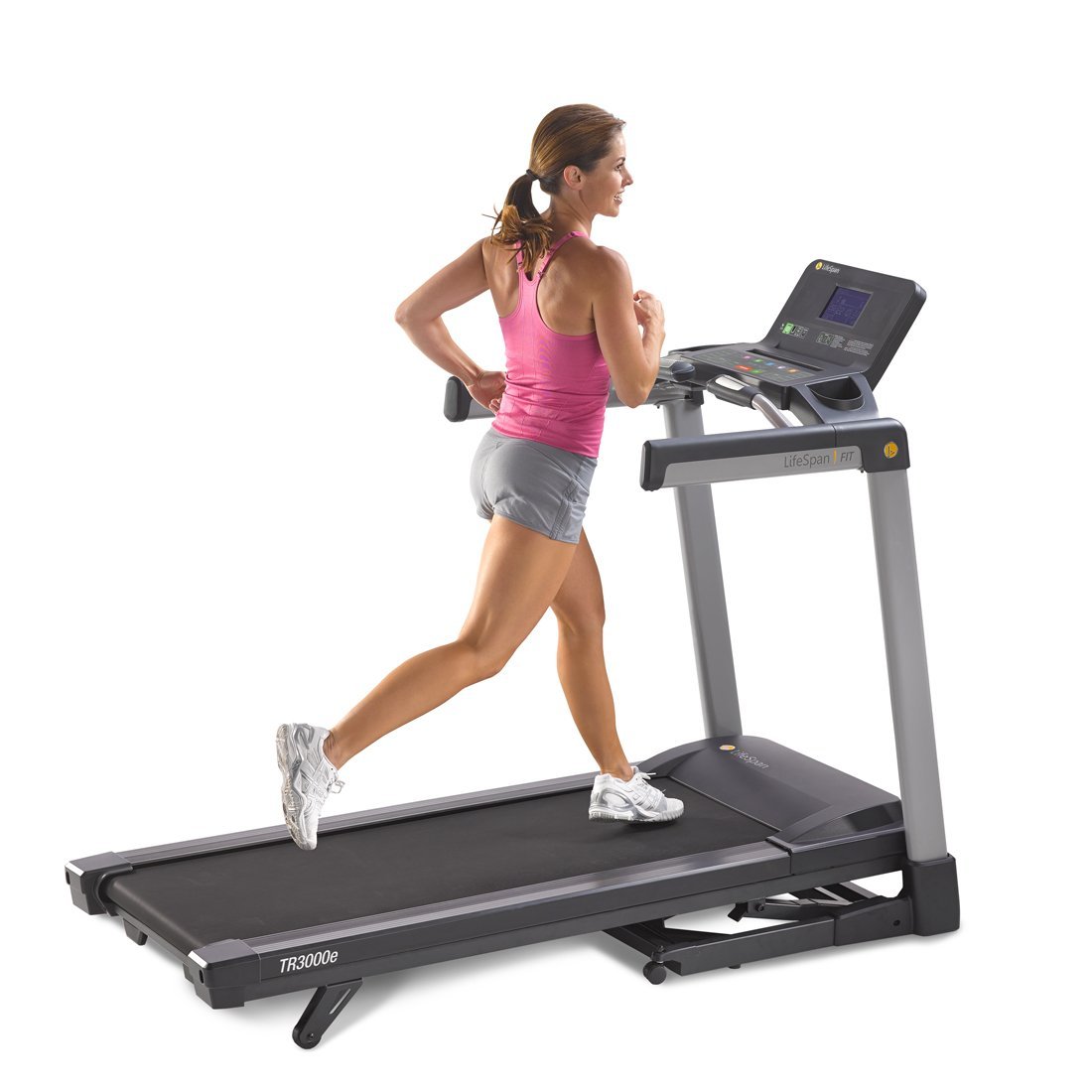 2.75 HP Continuous Duty Motor
800 lbs max lift Incline motor
0.5-12 mph
0-15% Incline
20" x 56" 2-ply belt
17 Workouts
Speed and Incline Hand Grips Controls
Contact heart rate and chest strap receiver
350 lbs. max. user weight
Optional Bluetooth receiver
Aluminum side rails
1" Reversible Phenolic Deck
Warranty: lifetime on frame & motor, 5 yrs parts, 1 yrs labor
Check Out The Popular LifeSpan TR3000e On Sale Now!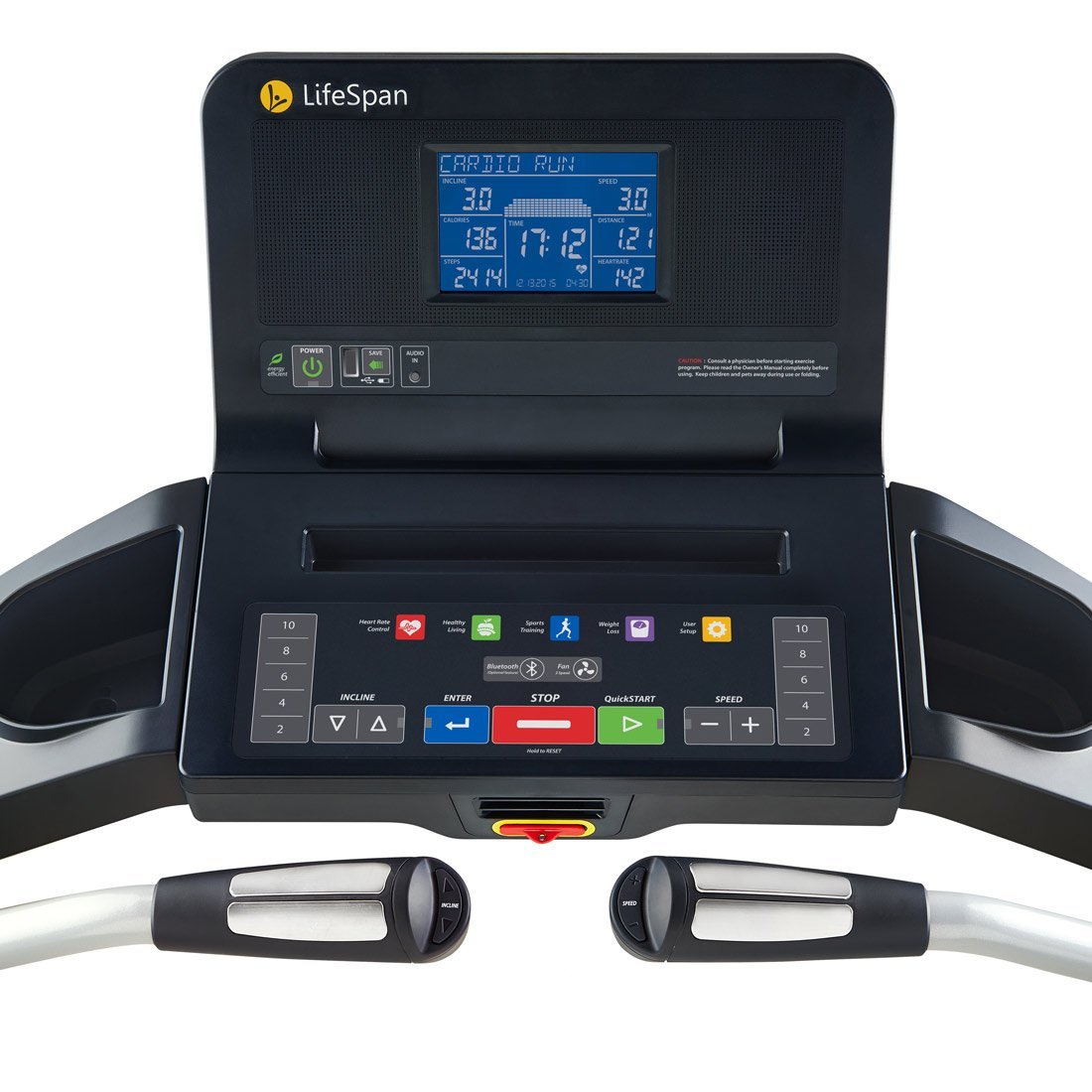 The Buzz
The Lifespan TR3000 features a 2.75 HP continuous duty drive motor, 2.5" front roller, center mounted lift motor with 800 lbs. thrust, heavy gauge welded steel frame, Stable Flex Shock Absorption, and a cross ventilated motor housing that provides constant cooling while the motor is running at any speed. During the two My Zone™ heart rate control programs, the treadmill's computer monitors your pulse and automatically adjusts the incline to keep your heart rate at the desired level or within a target range.
You will find mostly positive treadmill reviews on the Lifespan TR3000. Users get the following high end perks on a machine costing well less than $2,000: Heart Rate Control (HRC), quiet running belt even at the highest incline elevation, a motor strong enough to handle runners as well as slow walkers, great workout selection, quick keys to make change ups easy, and this 220-lb unit comes nearly fully assembled.
What We Say
All this for $1,299 when it's on sale? What are you waiting for? The quality components and specs are extremely well done on this HRC model. The Lifespan TR3000 has a decent warranty, and it's strong in areas of cushioning, reliability, and noise level.
The only drawback is that while it's an HRC compatible model, you have to buy the chest strap separately. You can generally find the Lifespan TR3000 treadmill on sale and that makes it a Good Buy. Shipping is free.
Show me other Lifespan Treadmills