Smooth Treadmills – the Name Fits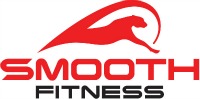 Smooth Treadmill Reviews
Reviewers of Smooth treadmills all give the company a resounding, "thumbs up!" to all models, from the lower end ones coming in at just under $1,000 to those running close to $4,000. It's no surprise because Smooth Fitness has been serving up some of the finest treadmills in the industry for over twenty years, ten of those primarily through Internet sales.
Impressive Value
Smooth Treadmills
are mid-priced treadmills that can take a serious beating by anyone who is looking for a serious workout machine. The company has always stressed quality in everything from the nuts and bolts to the belts and motors, and it shows.
When you walk, jog or run on these treadmills you'll get a smooth, natural feel with every stride. The cushioning is also substantial and Smooth Fitness has a patented impact absorption system that no other treadmill manufacturer offers. It helps protect joints, especially the ankles and knees, from excessive jarring so that you enjoy your treadmill workout more with less strain and chance of injury.
Compare Smooth Home Treadmills Here
The impressive thing is that they offer all of this for hundreds less than other companies with comparable treadmills. Over the years Smooth Fitness has perfected their sales, marketing and distribution system in order to pass the savings on to their customers without compromising an inch on the quality of the machines. For this they've been rewarded with exceptional
customer loyalty
.
Kudos from the Experts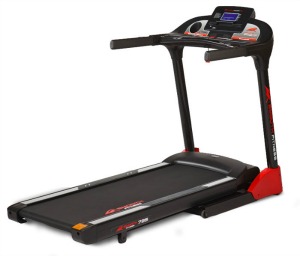 Runner's World and Prevention Magazine have both given Smooth treadmills excellent marks on numerous occasions for various models, ranking them consistently high for quality, comfort and value. They admire the quiet, smooth ride, stability and durability of the entire Smooth line. Innovations like auto-folding treadmills still maintain strength and the heft needed for real safety.
One of the best features of the company's treadmills, however, is the lifetime warranty. Smooth Fitness covers parts and motors for life on most models, demonstrating their own belief in the quality of the product. They'd go bankrupt if they guaranteed shoddy treadmills for life, but Smooth Fitness a healthy, profitable company that will be around for years.
Customer Care
Finally, you will get genuine customer service from Smooth Fitness when something eventually does go wrong or if you simply have a question. They pride themselves on quick response times, fast delivery and exceptional response to customer inquiries. With several models to choose from, you can't go wrong ordering one of the Smooth treadmills and having it delivered right to your door.
Click here to write your own review!
Model Reviews
Smooth 5.65 Folding Treadmill – Updated Model - The Smooth 5.65 is an impressive machine with an expanded warranty of 4 years on all parts. The upgrades and generous warranty prove that Smooth is serious about this model.
The Smooth 6.75 Folding Treadmill – Another Best Buy - The affordable Smooth 6.75 earns another Best Buy nod from us for its value, performance, and outstanding warranty.
The Smooth 7.35 Folding Treadmill – Custom Programs Keep You Motivated - The new Smooth 7.35 is bound to attract a lot of praise for its quality and reliability. Custom programs help you set the pace for fat burning, heart conditioning, and body endurance training goals.
The Smooth 8.35 Folding Treadmill Rates a "Best Buy" - The new Smooth 8.35 is the perfect treadmill. For a home model that represents a solid value, it will set the standard for other brands to match or beat at this price.
The Smooth 9.35 HR Treadmill with Hydra-Suspension™ System - This machine offers an incredible array of technology. A runner's dream!
Smooth 9.65 LC Treadmill – Rated Best Buy - A new model with features and components normally found only on commercial machines: incredible belt size, huge motor, comfortable cushioning, outstanding warranty.
Smooth 9.65 TV Treadmill with Entertainment System - The commercial quality Smooth 9.65TV goes big on the features that matter. Same model as the 9.65LC but with integrated TV screen and 17 additional speed and incline programs.
---
Return from Smooth Treadmills to the Treadmill Reviews Home Page