The Spirit Z88 Folding Treadmill - A Distinct Improvement Over the Z8
The Spirit Z88 folding treadmill is the mid-priced offering by Spirit, a fitness line now owned by Dyaco. When Spirit was purchased by them, Dyaco made a commitment to continuing the quality of the Spirit treadmill line while updating the design.
The Machine
The Spirit Z88 folding treadmill has a number of features that make it a distinct improvement over the similar, lower-priced Z8. This treadmill has all of the advantages of being a strong, well-built machine while packing in some extras: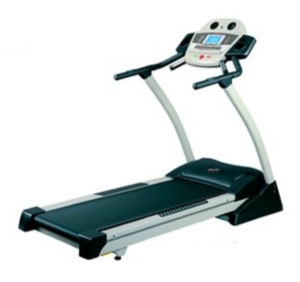 2.5 HP continuous duty motor
20" x 55" running deck
Hand grip pulse monitor
Blue back-lit LCD display with ¼ mile running track
Folding capability
10 mph maximum speed
0-15% incline
2.5" rollers
6 pre-set programs
10 Quick-Set setting buttons + 2 One-Touch programs
300 lbs. user weight capacity
Warranty: Lifetime frame; 30 yrs. motor; 3 yrs. parts & electronics; 1 yr. labor
The Buzz
UPDATE:  The Spirit Z88 has been discontinued and is no longer available for sale. You can compare popular Spirit Treadmills at Amazon to find one that suits your needs.
While the jury is still out on whether Spirit will continue to hold their own against better known treadmill labels, there is a distinct buzz about the Spirit Z88 folding model.
For about $1,200 you're getting an excellent motor (manufactured to exacting Dyaco specifications) with enough power for even the most grueling workout.
This is a folding treadmill, but the Z88 isn't as compact as the smaller Z8 version. Consumers don't mind, however, since this is a solid, powerful machine that lasts for years and takes a beating.

Owners love that the motor warranty is a full 30 years, with a full 3 years for parts and electronics. To them, it's an insurance policy on their investment that makes the Spirit Z88 well worth the price.
What We Say
The motor size is very good, the running deck is a full one inch thick and the LCD display console has been improved. For us, that would be enough for us to recommend the Spirit Z88 folding treadmill as a very good deal at the price.
But they've also lengthened and widened the running deck area to an extremely generous 20" x 55" so that you can do some great sprints. With features like the ¼ mile running track display to keep you motivated, you're going to really love getting on this machine.
The Spirit Z88 is very quiet and comfortable and will hold its own against the best made folding treadmills.
In the $1,000 to $1,500 range, the Spirit Z88 folding treadmill is one of our favorites. High quality components, solid construction, the right amount of extras (without getting gimmicky) and a fabulous warranty (you'd have to go with Landice to find better) all add up to a definite winner.
Show me other Spirit Treadmills