The Spirit Z100 Treadmill – A Great Combination of Durability and Fun Features
If you're considering the Spirit Z100 treadmill, you've probably already heard of the reputation of Spirit treadmills in general. Not only are these high quality, well-crafted machines, but they include features you can really use.
The Machine
The Spirit Z100 treadmill includes many of the hottest features for treadmills without detracting from the workout itself: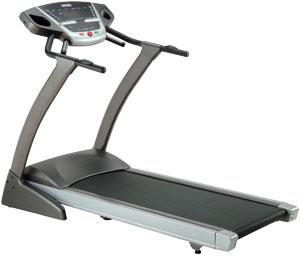 3.0 HP motor
10 mph max. speed
15% max. incline
Large running belt
Hand grip heart rate monitor
Dot matrix display
¼ mile track
4 workout programs
12 speed and elevation buttons, 10 program keys
CD/MP 3 interface and speakers
330 lbs. user weight capacity
Lifetime warranty on frame, 30 yrs. motor, 5 yrs. parts & electronics, 1 year labor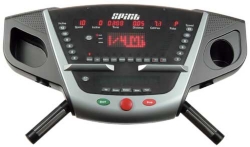 The high user capacity weight on Spirit treadmills is convenient when you're someone who might be starting a weight loss program – you need a treadmill that's built for you now as well as when you've dropped a few pounds.
The warranty on the Z100 is slightly limited, but Spirit is rarely a treadmill that requires labor or new parts – your body will give out before the treadmill will.
The Buzz
UPDATE:  The Spirit Z100 has been discontinued. You can compare popular Spirit Treadmills at Amazon to find one of the current models that suits your needs.
Experts all agree that Spirit treadmills rarely fail to meet high expectations for quality and durability. The pros like the Spirit Z100's high powered motor and large running surface, allowing everyone from a beginner to seasoned treadmill user the comfort and support they need for any long workout.
The fun feature testers enjoyed on this treadmill was the quarter mile track. This allows you to feel as though you're running against others as well as allows you to see just how much faster you've gotten in your training.
Testers also enjoyed the Spirit Z100's CD/MP3 interface because so many exercisers get more motivated when there's music being played.
People who used the Spirit Z100 treadmill frequently commented on the heart rate monitor which was easy to use and easy to read, enabling anyone to get accurate readings on the intensity of their workout and adjust according to fitness goals.
What We Say
This model is a great combination of durability and fun features that you can use easily during a workout. The price is right for the Spirit Z100 treadmill and it will quickly become a favorite workout partner.
Spirit treadmills are some of the best and this model is no exception.
Show me other Spirit Treadmills