NordicTrack Treadmill Customer Feedback
by KD
(MA, USA)
UPDATE: Note that some of the NordicTrack treadmill consumer feedback below is about older models that are no longer being sold.

To read our expert reviews of the latest NordicTrack treadmills just follow that link.


---
After I assembled the Nordic Track A2350 treadmill, I got error C526 on the console.
I called
Nordictrack
and they wanted me to pay a $45 trip charge to get this diagnosed, or else buy an extended warranty to avoid these charges.
If you are like most people, you wonder why would you pay for something to be fixed when it didn't even work in the first place! In other words, Nordictrack ships you a defective product to begin with and expects you to pay for it to be fixed... Never experienced such horrible customer service.
After arguing with the first person, they finally agreed to waive the trip charge as if they were doing me a favor. This is the worst customer service you can ever get.
I am waiting for the diagnosis on the Nordic Track A2350 to see how they will resolve it.
NordicTrack A2750 Pro Treadmill - Such a Disappointment
by Janine
(Rhode Island, USA)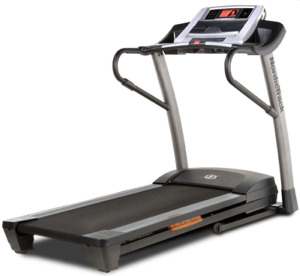 Here is our review of the NordicTrack A2750 Pro treadmill. Unfortunately, both my husband and I are very dissatisfied customers.

My husband and I have owned a treadmill for over twelve years, our first and only model was a NordicTrack 1800C. We both used this treadmill for many, many, thousands of miles.

This year it was time to purchase a new perfect fit, the NordicTrack A2750 Pro.

WE WERE WRONG! We made our purchase on January 1, 2010 and to this date February 2, 2010 do not have an operating treadmill. I would not recommend this treadmill to anyone.

We have been delivered 5, that's right, I said 5 treadmills, each one of them with some of the same, yet different problems.

The first one stopped inclining after two days of use. The second one that was delivered, wasn't even taken out of the box, because it was so badly damaged. The third, was stuck at 12% incline and the 4th stuck at 0% incline, the fifth and final, doesn't even run.

As you can imagine we are at an end with the NordicTrack A2750 Pro as well as the service that we have been receiving. The tech that came to repair (or attempt to repair) the fifth didn't even know how to take the motor cover off.... such a disappointment.
Start a new discussion with your own Treadmill Consumer Reviews.
NordicTrack Elite 7500 Treadmill - BAD Experience!!!!
by Leslie
(Iowa, USA)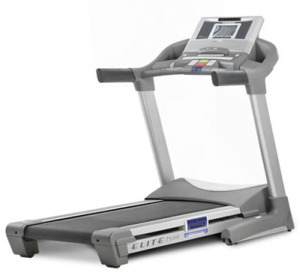 I got my NordicTrack Elite 7500 treadmill in November. It seemed to work great, but after about 4 weeks I got an FF on the monitor.

I called the company, and was told that I needed a new console, so they shipped one. Well, unless you know a LOT about electronics, you will not be able to install that by yourself. It was also broken in shipping.

So they were going to ship another one, but it's in back order. They cannot tell me when it is going to ship. They did send somebody out to fix my treadmill, but that takes another week.

So right now, I have no treadmill and they can't even tell me when I am going to get the part for the NordicTrack Elite 7500.

Please do yourself a favor and DO NOT purchase from this company. Their customer service is terrible, I have already gone 6 weeks without my treadmill and no end in sight.

Feel free to contact leslie245(at)hotmail.com if you have questions for me. In the future I will only purchase from a fitness store and never ever from NordicTrack.
Start a new discussion with your own Treadmill Consumer Reviews.
Nordictrack Commercial 1750 Treadmill Consumer Review
by Darin Raguse
(Lincoln, Nebraska)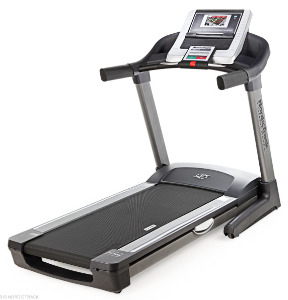 We have had an awful experience with NordicTrack and their Commercial 1750 model.

The first one we ordered had defective (broken) parts. NordicTrack agreed to send us a new one.

Despite the fact that they delivered and set it up, the electronics on the replacement (the 2011 model) did not work (frozen screen). This prevented us from being able to use the treadmill at all. We once again called NordicTrack support. They said they would send us a new console.

The new console arrived and appeared as if it was going to work. However, the screen began cutting out which disabled the treadmill. There is nothing more frustrating than starting a run and having the treadmill completely quit.

Sometimes it would appear that everything was working and something as simple as adjusting the volume or turning on the fan would crash the on-board computer.

Maybe we are just unlucky or perhaps there is a larger problem with the electronics in the NordicTrack 2011 model Commercial 1750 (which are different than the 2010 model).

We have elected to send the treadmill back for a refund because of the length of time it will take to fix something that is supposed to be brand new. I say this because it will take a technician 2 weeks to come out to look at it.

If the tech has to order parts, which is likely, there would be another wait for part delivery followed by yet another wait to set up a second tech appointment.

After three tries with two different treadmills and a brand new console, I figured NordicTrack would bend over backwards to make this right. They did not.

I know NordicTrack has received good reviews, but best of luck to anyone that has to deal immediately with their customer service or returns/exchange departments.
Nordictrack 1750 User Comments
by Anonymous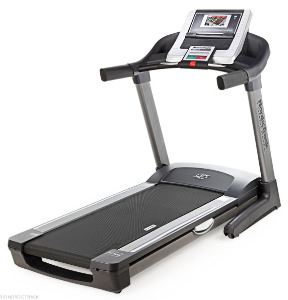 The NordicTrack 1750 is a good treadmill for the price.

I'm a heavy guy and I've been using it for the last 2 months and getting good comments from coworkers. One teased that I no longer looked pregnant. Yes, not my favorite coworker.

Anyways, it was a good buy and I like the iFit and decline. Also I used money from FSA. Only problem was that I didn't find a coupon code until after I purchased the treadmill ($100 off if you enter N4j2IA at the NordicTrack website). Much better buy then.

Another issue is that it doesn't do well going slow speed at the higher inclines > 12%. I'm not sure if I'm too heavy and gravity is taking over or I need to get it looked at.

The 3 year warrranty on the NordicTrack 1750 isn't bad either.
Start a new discussion with your own Treadmill Consumer Reviews.
Nordictrack 7600 Treadmill - Console Broke
by Alison Malloy
(Aston, PA)
I have had the Nordictrack 7600 treadmill since 2004 and I did love it. Easy to use, nice running support and it folds up. However the customer service at this company has made me say that I will never buy from them again!

The console broke and I called in July to reorder another console. On October 16th I canceled the order because after 12 calls the part was still not shipped.

What happened later that night??? They shipped the $600 part that I didn't want and charged my credit card.

Stay away from NordicTrack.
Start a new discussion with your own Treadmill Consumer Reviews.
NordicTrack T9 ci Treadmill - Console Problems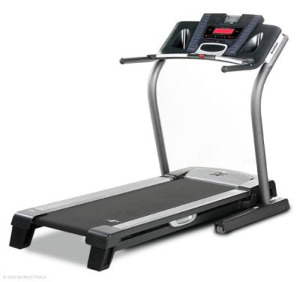 We bought a NordicTrack T9 ci treadmill in Nov 2009. The display failed after a week.

They shipped us a new console but the connector plug had been smashed in shipment. The box it came in was very flimsy so it was no surprise.

ICON Fitness (the maker of a lot of treadmills marketed under different names) sent us yet another console for the NordicTrack T9 ci about 6 weeks later.

Initially the display worked but a few days later it completely failed again. We are now in the painful process of moving this 250 pound NordicTrack treadmill from our basement back to ICON Fitness for a refund.

Buy a treadmill with better electronics and better customer service.
NordicTrack - Bad Customer Service
by Lauren A.
(Maplewood, NJ)
I purchased a NordicTrack treadmill last month and after waiting 5 weeks for delivery, it finally arrived. I paid an extra $239 for their "Platinum Delivery Service" to deliver and assemble the machine.

I would NOT recommend this service to anyone. The delivery guys showed up, had no idea on how to assemble the treadmill, and eventually figured out that none of the hardware or parts were included in the box.

It's now been 3 days and I've talked to their Customer Service, Customer Care, Sales and Marketing Departments, and no one seems to be able to help me get the parts, or re-schedule the assembly. What a complete waste.

This truly has been one of the most frustrating & disappointing experiences, and I work in retail!
NordicTrack Customer Service is Disjointed
by Paul
(North Carolina, USA)
I recently bought a NordicTrack C900 treadmill.

The treadmill arrived with the box in shambles. The freight company left it on the front walk ("I am not allowed to get it in the house").

For an additional $99.00 it will be delivered inside your door, for $149.00 they will deliver it to the room you are going to use it in and for $199.00 they will set it up. Please consider these costs when looking at various treadmills from competitive companies.

Once I opened the box and started carrying in as many pieces as possible to lighten the load, I noticed that the plastic cover over the motor was cracked and the NordicTrack logo was loose in the box.

I was concerned that the machine may have been dropped at manufacturing or somewhere through their logistics system.

I called their customer service 877 number and oh boy ... when trying to navigate their VRU (voice response unit) I wound up with a guy on the phone who said he could only ship the replacement cover.

I told him I was concerned that the machine was dropped and he said there is nothing I can do. I told him exactly what I wanted which was to have a technician come to my home and repair the treadmill, set it up and ensure there was no damage. He told me he would call back in one hour. No call back.

I called again and got a different department and spoke to CJ. CJ was nice and seemed informative but is limited in what NordicTrack allows her to do to resolve customer situation. I asked to speak to a supervisor.

CJ said they are not permitted to transfer a call to a supervisor but the supervisor would call me back. Again no call back.

By the way, in the ten calls to the same 877 number the average wait time is 45 minutes. After three relentless days there is not a resolution. Please consider another company.
NordicTrack C2200 Treadmill Consumer Review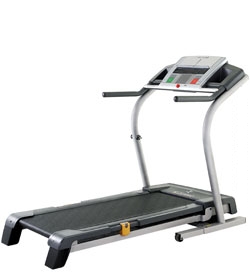 7 years ago I quit smoking and bought a NordicTrack C2200 treadmill and I was told it was for walking only.

I bought it with the intention of walking only while watching hockey games, as I never ran or stretched at the start of a workout.

Well, 2100 miles later, the walking platform split in half. I now weigh 200 lbs but started at 230 lbs. My family includes two college or ex-college interscholastic athletes who used this treadmill during offseason training, plus my wife.

The NordicTrack C2200 is one of the best investments I have made and if I could find a replacement in this price range I would buy it.
Start a new discussion with your own Treadmill Consumer Reviews.
NordicTrack Treadmill Complaint
by Michael A. Knaub
(York, PA)
I will NEVER EVER BUY ANOTHER NORDICTRACK PRODUCT EVER AGAIN!!!! THEIR SERVICE SUCKS FOR A BRAND NEW TREADMILL!!!

I bought a brand new treadmill back in the beginning of January. When I used it for the 1st time and it got stuck in the upright position and would not come down.

Called service and they scheduled for a service rep but sent an incline motor 1st. Took two weeks to get the motor. It then took another two weeks to get the service rep to get here. When he shows up and tries to fix it it isn't the motor but the control console.

Takes another two weeks for the console to arrive. Now here it is seven weeks later and no service rep.

Ready to take this unit back to Sears and dump it in their parking lot!!!!

For an over $1,000 treadmill SERVICE IS TERRIBLE! EVIDENTLY NORDICTRACK ONLY CARES ABOUT THE SALE.
Start a new discussion with your own Treadmill Consumer Reviews.
NordicTrack X7i Incline Trainer User Review
by Steve
(Windsor, Ontario, Canada)
I had such high hopes for the NordicTrack X7i Incline Trainer when I first bought it and for the first while it was an awesome training device.

There were a few glitches at first which I was able to live with but over time those glitches have accumulated.

For starters, the timer has always been off by over 3 minutes per hour and the heart rate monitor never worked properly even when standing still and you should be able to take readings while moving otherwise what's the purpose.

I was able to live with these glitches as I always wear my heart rate monitor watch anyway which is far more accurate and I know it is consistent throughout all forms of training.

I consider myself to be very athletic and use the machine at a fairly good pace and for long periods of time, sometimes over 2 hours. I thought the machine was quite noisy as well but then thought I could live with that too as I normally wear headphones and it blocks most of the noise.

But the drive shaft broke on the unit and I was told it would be weeks before anyone could come out. I decided to purchase a drive shaft myself and install it for the $60.00 it would cost and I had it up and running in three days.

So now finally the speed is off and again it will be weeks before anyone can even come and look at it let alone how long it might take to actually fix the unit; this is getting to be far too much and I would have to recommend highly against buying this machine, if these types of things continue past warranty, it will be nothing but one hassle after another.

The NordicTrack X7i Incline Trainer is essentially an extremely expensive piece of junk that is fast becoming a very expensive ugly piece of furniture only good for hanging clothes on to dry out.

After going for a run on a real treadmill, stay away from this unit, and if you are thinking about spending this kind of cash, go with another company that has better service, you may regret the day you bought this heap of junk just as I do!!
Start a new discussion with your own Treadmill Consumer Reviews.
Nordic Track 9500 Treadmill (purchased from Sears)
by Janet
(Greensburg, PA)
I purchased the NordicTrack 9500 treadmill from Sears five weeks ago. The plastic casing surrounding the motor was damaged in several places. In addition, a part below the base had obviously been previously broken and glued back together. It fell off the first time we attempted to fold the treadmill. The treadmill was also badly scratched in several places.

This is beyond a shadow of a doubt a used, damaged machine that Sears and / or NordicTrack attempted to pass off as new. To date, I have received nothing but empty promises and the run around from Sears in my attempts to get this resolved. Let my experience warn you, both brand wise and store wise. Neither NordicTrack nor Sears is a reputable company that cares about their customers. I have tried for five weeks to resolve this within their system and failed. I fear that legal action will be my nest step.

Please, please, please stay away from both companies for your own sanity.
Start a new discussion with your own Treadmill Consumer Reviews.
NordicTrack Reflex 4500 Pro Treadmill User Review
by Steve
(Swansea, MA)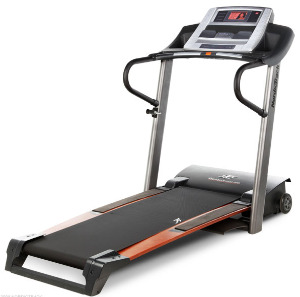 Well, I'd stay away from the NordicTrack Reflex 4500 Pro treadmill and for that matter, any NordicTrack product.

My first model died after 5 years, needing a new motor, running board and rollers. Since NordicTrack didn't make the running board for that model anymore, they sent a new treadmill, however only guaranteeing it for 90 days....yup, a $2000 list price treadmill and they guarantee it for only 3 months cause they want you to buy a new extended warranty.

Well, of course the new model (the NordicTrack 4500 Reflex Pro) lasted exactly 124 miles and 6 weeks of use. The console, which costs $600, died, making the treadmill inoperable and the company would not back up the product because it was past the 90 day deadline (I was away for 2 months, thus not using the treadmill).

Yup, that's right.... the product lasts for 6 weeks and 124 miles and I'm told I'll have to spend $600 to fix it. So deal with them at your own peril.
Start a new discussion with your own Treadmill Consumer Reviews.
NordicTrack Nightmare
by Roland Puppa
(Dundas, Ontario, Canada)
I bought and paid for a NordicTrack 1750 in February of 2013. It never worked properly, even after two visits by a technician.

The incline setting never worked and the treadmill was stuck on a decline. Technician ordered a new board...that didn't work either.

Company refused to have someone take it apart and lug it upstairs..."we do not have a service that does that" they said...so I was responsible for disassembly and lugging it back upstairs and out to the garage.

NordicTrack also would not get me a new one and assemble it. Shocking and brutal customer service....long waits on phone lines, miscommunication between returns department and delivery people.

I will never buy a NordicTrack product again. With all of the other solid fitness products and treadmills out there, at comparable prices, STAY AWAY FROM NORDICTRACK!!!

Did I mention the treadmill was picked up by NordicTrack a week ago and I still do not have my money back. Stay away folks!!!!

Roland

(Now looking at a sole F80 or an AFG 5.1 or 7.1)
NordicTrack A2105 Treadmill User Comments
by Bruce
(Ohio)
The NordicTrack A2105 treadmill is a nice machine, but lately we have been having a problem.

While you are working out, the beating heart will appear on the screen and it will give several different pulse readings and we're not even holding the bars that read the pulse.

It becomes very annoying when you're watching the time so you can change elevation and/or speed for your workout. It even does that during preset workouts that are on the system.

Is anyone else having that problem with the NordicTrack A2105?
Start a new discussion with your own Treadmill Consumer Reviews.
Returned my NordicTrack
by Sam
(Kelso, Washington)
I found the deck very stiff,despite changing the deck option to cushion. I have been running for 30 years, the past 10 on treadmills.

I recently purchased the NordicTrack 1750 and began running on it immediately. After three days I was so stiff and sore, I could not use it.Tthe incline would go up without notice, as well as other glitches with the WiFi.

I called NordicTrak and their response was that the 1750 was "a hard deck, not recommended for people with bad back and knees." I asked to speak with someone that could tell me about other models that would have a softer cushion, sorry, I was told, the sales department was very busy.

I have waited a week for a return call, did not happen, I am returning the treadmill today. Too bad, my old NordicTrack was a winner.
Start a new discussion with your own Treadmill Consumer Reviews.
NordicTrack X11i Review
by StuckInNJ
(Princeton, NJ)
This certainly is an impressive machine. A couple of things about which to think when ordering:

There are weeks of uncertainty about when the trainer will arrive. Logistical support is poor. It's big - I don't mean big in the sense that it takes up room - it's big and heavy for moving. You may need to arrange for someone to come and move it, especially when taking it down stairs. We didn't recognize that the trainer comes almost assembled so the treadmill is a heavy piece for two strong adults to move. The manufacturer does not have any services to help in this regard. If you want to use it right away, be ready with movers. And add that to the cost of ownership. It was already expensive before adding this into the mix.

Set-up is easy. Very little in the way of issues there. It is a beautiful machine.

Unfortunately, when we did the calibration, the treadmill inclined all the way and never reset. Not sure what the issue is - the repair person who supports the warranty won't come out until a replacement motor is sent out. He doesn't want to waste his time. Since his time is more material to the manufacturer than mine, I guess this makes sense. Factor this in when you consider the warranty.

The part hasn't arrived by the way. It was shipped in early May and is stuck in some limbo between the post office and our house (for some reason, the shipper uses two separate delivery companies in combination to optimize the potential for failure).

The second try at getting the part to us is left in another limbo called "spare part is currently unavailable but we will ship it to you when we have it." This is not a positive review. I think the machine is fine (though I've yet to try it) but the support effort is offensive.
Start a new discussion with your own Treadmill Consumer Reviews.
NordicTrack C1500 Treadmill
by Roy
(Ballston Spa N.Y.)
I recently received a NordicTrack C1500 treadmill as an upgraded replacement for a Nordic Track C2255 treadmill that was a lemon.

When the treadmill arrived the diplay console didn't work. After two months of use one of the shock absorber brackets sheered off of the frame, rendering the treadmill completely useless.

This is the fourth NordicTrack treadmill I've received because of my purchasing extended warranty protection. They are great about honoring the warranties, but I would never purchase their equipment again.

The treadmills just can't handle 200 lbs even though the NordicTrack C1500 was rated for 350 lbs.
Start a new discussion with your own Treadmill Consumer Reviews.
NordicTrack C900 Pro
by Tony Chai
(Annandale, VA, USA)
Palmsize white spot and scratches near the logo.
There were many scratches, scuffs, and discolorations on and around the deck. The console was ok. Everything works, but it looks like it got banged around in the warehouse.

If a TV came with all the blemishes, it would get sent back, but having spent 5 hours to assemble it, well...and customer service didn't care about any of this when I called and wrote to them. The treadmill is louder than I expected.

I'm having someone come out because it squeaks loudly when I run.

I would not purchase a NordicTrack again.
Start a new discussion with your own Treadmill Consumer Reviews.
NordicTrack X7i Incline Trainer - A $2000.00 Coat Rack
by Rob
(Grapeview, WA)
Dennis Kozlowski purchased a $6000.00 shower curtain. With the purchase of the NordicTrack X7i Incline Trainer my wife and I seem to have purchased a $2000.00 coat rack disguised as a treadmill.

Pros: Good idea and design.

Cons: Perhaps units that came off the assembly line later are more glitch-free. However, ours has had more than its share of problems and is completely unreliable.

Problems:

1. Loud clanking noise near front roller/ever-loosening belt: This problem was solved on the technician's second visit. The solution included replacing poorly designed belt adjustment fasteners with ones of newer & better design that prevents them from coming loose and tightening them in excess of what is actually specified in the manual.

2. Belt & monitor speed discrepancy: Speed will be set on monitor to 4 MPH, for example, only to have the belt speed suddenly slow to approximately 1 MPH without warning, while the monitor continues to display 4 MPH. This is both annoying and a safety hazard and occurs at completely unpredictable times, maybe once, twice, or several times during an attempted workout.

This problem has not been corrected to this day. An attempt was made to correct it by replacing the motor & controller. However, that did not correct the problem. The technician was also sent a new monitor, but found it to be faulty/inoperative, left the existing one installed, and considered the repair complete, since the problem didn't surface during his short visit. Sadly, I was away on business during that visit and found out later he was only on the unit for 1-1/2 minutes while it was running, which is an insufficient amount of time to replicate the conditions in which the problem surfaces.

I have made numerous phone calls to NordicTrack to see what they are going to do to fix this problem and turn this malfunctioning unit into a reliable piece of exercise equipment. While the Customer Service representatives are always pleasant, I am getting no return calls from the Service Coordinator(s) on when they will send someone to fix our machine.

We are sorely disappointed and question who really best represents the Biggest Loser? Jillian Michaels, the Nordic Track X7i, or us for buying one? The jury is still out.

This is not an anonymous posting. Latest Service Tickets/Work Orders 1776678 & 1762110 apply. I hope NordicTrack does contact us. More importantly, I hope they fix our machine and do so soon to restore what used to be a high opinion of their company.

If you choose to purchase one, I wish you better luck.

When the machine is finally fixed, a more positive message indicating so will be posted on this website and the others.

NordicTrack T5.5 Treadmill Consumer Review
by Karen
(Winnipeg, Canada)
I just purchased the NordicTrack T5.5 treadmill over a week ago and just love it! A bargin at $700 Canadian.

It comes with a cushioned platform with a length of 5'10" and a width of 2'9". It folds for easy storage. There is assembly required but all hardware comes on a clearly marked piece of cardboard.

This NordicTrack treadmill was so easy to put together. It has a number of features. It does incline, comes with an ipod/mp3 player jack, decent sounding speakers for a treadmill. It also has ifit live work out, my trainer, world tour walk. I haven't had a chance to try out everything yet but the NordicTrack T5.5 is going to be alot of fun.

I'm looking forward to the personal trainer who talks to you! And I can walk on the great wall of China! You do need a computer for that. What a bang for your buck.
Start a new discussion with your own Treadmill Consumer Reviews.
NordicTrack C1750 Treadmill User Review
by Ryan
(Alberta, Canada)
I purchased the NordicTrack C1750 treadmill for $1600CAD in Feb 2012.

Pros
Easy to use layout
Lives up to most expectaions
Fast and good incline range
iPod works through the speakers
Solid build
Good warranty coverage

Cons
Screen is small, info can be hard to read at a run
Touch screen is not very responsive
Heart rate chest strap only works when you are closer to the console
Fan is small and only good on your face
Decline angles cause tread stoppage

Warranty
System was having trouble early on and would have uncommanded shut downs. Incline stopped working all together. Called NordicTrack for service. Told to wait 48 hours for local service, they called later that day. Scheduled servicing for next day at 1:30. Tech showed up at 1:30, tore the machine to pieces with no obvious fault found. Reassembled, and recalibrated, and installed updates. Machine works great again. Very happy with service. No charge.

Final Comments
Love the machine other than the touch screen. After using the NordicTrack C1750 I would recommend NOT getting the fancy touchscreen because it is the downer of this unit. I would actually prefer the standard easy to read LED number layouts that you see on most gym treadmills. Otherwise I am very pleased with the unit and service.
Start a new discussion with your own Treadmill Consumer Reviews.
NordicTrack C2255 Treadmill Motor Has a Lifespan of 5 Years
by Sandra Small
(Charlotte, N.C.)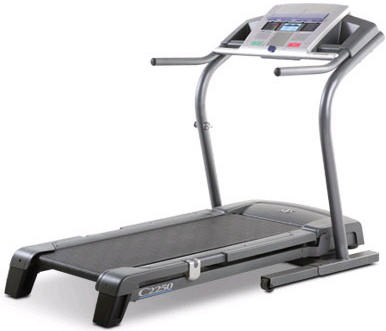 The NordicTrack C2255 treadmill motor blew out at 5 years with walking on it 6 miles per week.

When I called to tell the tech of the loss of power when walking and that I thought the motor was gone, she recommended purchasing a new belt and lube kit.

I paid for service call to tell me my belt was fine and that it was the motor. I then had to order the motor and pay for another service call.

That was a couple months ago and now the back roller broke which means several more hundreds of $$$. Told the tech I was unhappy with 5 years of service from a now $1000.00 treadmill and was hung up on.

I now realize you can purchase a $200.00 to $500.00 treadmill and get at least 5 years service out of it and come out better than buying a $1000.00 NordicTrack treadmill and getting no more mileage from it.

Save your $$$ and go for the cheaper makes. Have never tried the commercial lines, so I can't say if they are any better but they cost a lot!
Start a new discussion with your own Treadmill Consumer Reviews.
NordicTrack C1250 Treadmill User Review
by Gregg
(Nebraska)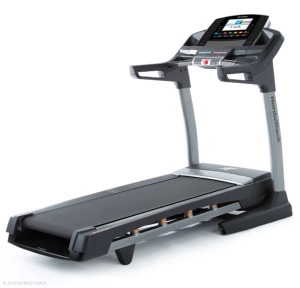 We have used the NordicTrack C1250 treadmill about two weeks. I assembled it myself with little difficulty. I purchased two Allen wrench sockets which made the assembly much easier.

The treadmill started up perfectly. We are still getting used to using the wireless feature--it seems that we sometimes lose the connection between sessions, but powering off the unit and starting it back up usually solves the problem.

I have not tried browsing while using the treadmill, which is one of the reasons I bought this unit. I like the online sessions with Jill, though--it provides extra incentive.

I see that NordicTrack does not currently list this unit on their Website which concerns me some. The closest unit to it is the C1750 which offers -3% incline, but only has a 7" touchscreen.

Since I hope to browse while using the treadmill, I preferred the 10" touchscrren.

But I would be interested in knowing why the C1250 cannot be currently found on NordicTrack's Website. Supposedly the NordicTrack C1250 treadmill is a new 2011 unit.

So far, I am satisfied overall. I just hope the reliability holds up to my expectations.
Start a new discussion with your own Treadmill Consumer Reviews.
ICON Health & Fitness Customer Service & Warranty

(Surrey, UK)
We bought a £1,000 treadmill from ICON Health & Fitness in 2006. After about a year the running board broke and it has not worked properly ever since.

Over the past approx. 18 months we have been contacting ICON Health & Fitness regularly for service repairs and they take months and months to reply.

Most of the time they just ignore us and they have refused to acknowledge that their performance has failed the terms of their guarantee and acceptable customer service standards.

If I were you I would buy a treadmill from someone else.
NordicTrack E15.0 Elliptical with iFit Live™
by Luv Whales
(Delray Beach, Florida)
This has been the worst experience of my life!!!! i bought the E15.0 Elliptical from NordicTrack with the idea that because they are a big well known company the product would be good and the service would be decent.

A month after I had my elliptical it broke. They sent a service tech that was basically just a part time service tech, not his real job, and he did more damage than good! So they sent a different service tech who kept cancelling on us and then was coming to fix it with a "friend", so unprofessional!

When I call Icon customer service they basically are no help whatsoever. I am now stuck with a broken machine that has NEVER worked properly and NordicTrack says I am past my 90 day warranty. However, for the 90 days I was waiting on techs to service the unit!

Worst customer service ever!! Do not buy from NordicTrack ever!!
Start a new discussion with your own Treadmill Consumer Reviews.
Piece of Junk Nordic Track Treadmill Desk
by Patrick
(Yreka, CA, USA)
We only used our Nordic Track Treadmill Desk about 10 times and then decided to use it again, after warranty expired but it would not start.

Customer "service" folks at Nordic Track had us open up the big black box and the console and just under the desk where it connects to one of the vertical legs but everything looked good.

For about $350 they were willing to ship parts which might or might not handle the undiagnosed challenge with the "start" button. We have never been more disappointed in a piece of equipment or company or customer "service".

Anyone who thinks they can fix it, come and get it!!!
Start a new discussion with your own Treadmill Consumer Reviews.
nordictrack commercial 2950
by Felix Rivera
(Bronx, N.Y. USA)
just got the new 2950 and already have problems. started, seeing a small oil leak underneath motor housing witch has become more profound as time has gone by. love the machine but concern it may have been damage during delievery.

called Nordictrack to explain my concerns and they are telling me this is normal. I don't think so. I've never ran on a treadmill with oil leaks or oil on the running belt. seems they rather lose a loyal customer then address my issue. Just beware my fellow runners with buying direct from NordicTrack.

I myself am looking for a new company to buy my next treadmill from as we speak. one not made by Icon fitness. the makers of NordicTrack, proform, free motion fitness, health rider, Ifit. just to mention a few. P.S. wish I could up load photo but don't know how to from my computer.
Start a new discussion with your own Treadmill Consumer Reviews.
Nordictrack Commercial 1750
by Wendy
(Barrie Ontario)
I ordered a Nordictrack 1750 on Dec 1/2014. They promised a two week delivery. After a week I started to call because I have read their service and delivery is not the best. In 18 days they have never called to tell me there is a problem. I want it for a Christmas gift. After 18 days their story is it is just arriving in the warehouse, will take 2/3 days to process, 2 more weeks to ship, and no, I won't have it for Christmas. Their wait time on the phone is almost an hour. They do answer the chatline, but really can only apologize.
Start a new discussion with your own Treadmill Consumer Reviews.
Nordictrack treadmill
by js
(henderson, nv)
Buyer Beware: I received my $2000.00 plus treadmill with white glove about 2-3 weeks ago with warranty purchased. They brought it in all set up. Told us that they had nothing to do with if it. The treadmill was broke from day 1. Now I am fighting to have it taken back.

They don't return my calls or emails. Supposedly they will take it back within 30 days. So I have contacted the BBB. Hopefully they can get something done. Don't purchase a Nordictrack.

Customer service is terrible. Waited for half hour just to speak to someone and she didn't know what was going on so she gave me someone else who said he would do something about it. And he didn't. Be aware this is very expensive without the backing.
Start a new discussion with your own Treadmill Consumer Reviews.
NordicTrack X22I treadmill - Never worked
by Corinne Ohannessian
(Argyle, Texas)
I purchased a 1750 but Nordictrack pushed to upgrade to the x22I. I agreed. On May 15th 2020, I received the treadmill and had it put together. The treadmill came on, then the ifit needed to be upgraded. The upgrade failed. I contacted support who tried to help then determined the machine came with a defective console.

They ordered the part. I am still waiting and I cannot get any update. I received an email stating the part was on back order. It is June 8th and still no word. Ifit said they would give me a 10% discount for the fact that the 2100.00 machine never worked.

That also never came through. When I enquired about returning the machine, I was told sure but you will pay over 200.00 to return. I asked why and was simply told that I am refusing the fix so I would have to pay.

All I want is for this thing to work. I did not buy it to simply look at it.
I am so very disappointed in the fact that I am getting the run around and cannot get straight answers or resolution.

Never again will I deal with that company.

Start a new discussion with your own Treadmill Consumer Reviews.