The LifeSpan TR1200i Folding Treadmill – A Steal if on Sale!
The Lifespan TR1200i folding treadmill earned several Best Buy distinctions for its price category. Now that's comparing it head-to-head against other $1500 machines, so imagine what a steal this machine is when it goes on sale for $899 or less!
The Machine
The blue backlit LCD display shows time, calories, distance, speed and more. The preset workout programs include Weight Loss, Healthy Living, Sports Training, and Heart Rate Control programs. The Lifespan TR1200i folding treadmill also has an Intelli-Step step-counting feature that works like a pedometer.
Let's take a look at the specs...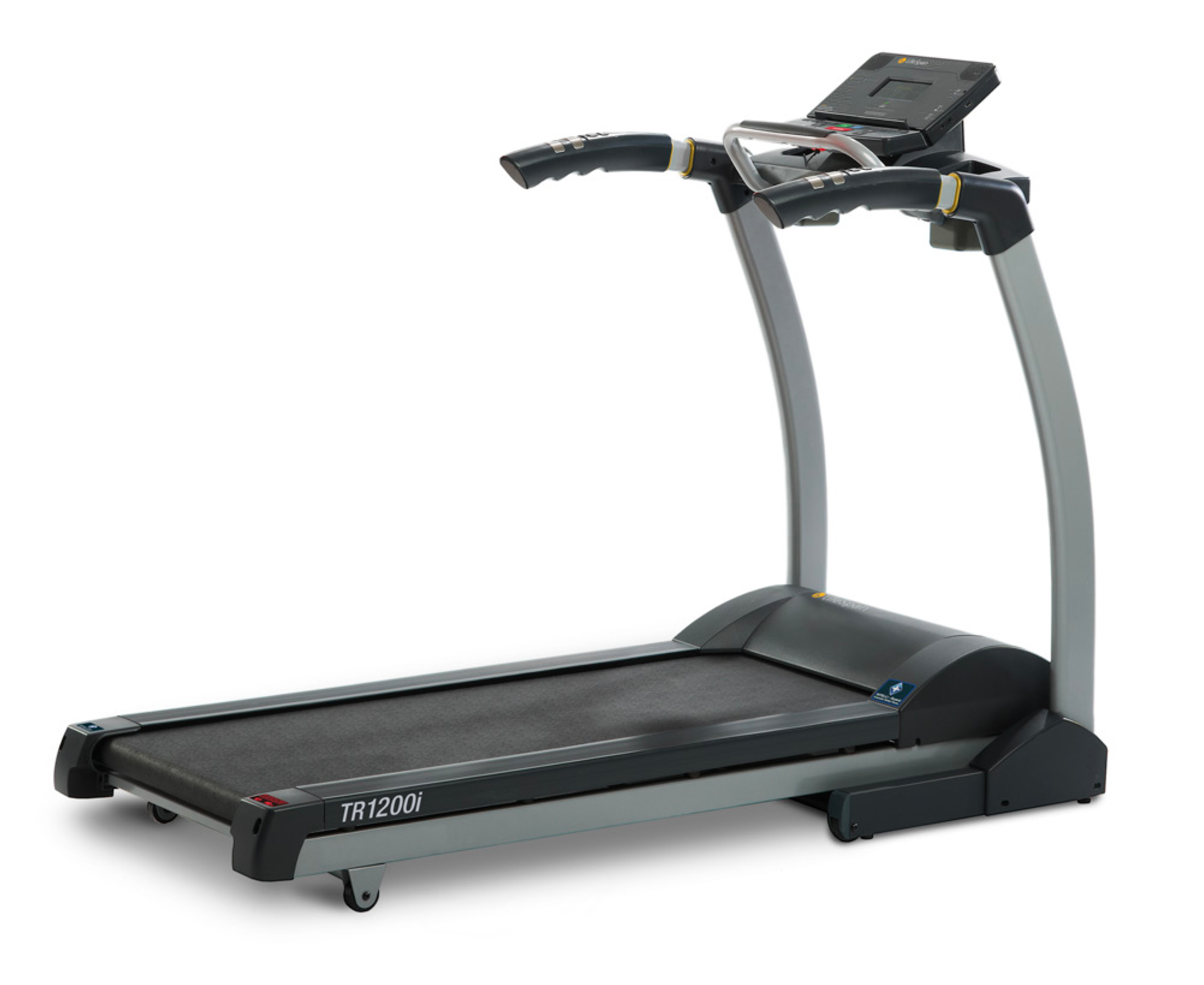 2.5 hp continuous duty DC motor
0.5 - 11 mph Speed
15 levels of Incline
20" x 56" walking area
21 Programs
Speed/Incline Handlbar Controls
Contact Heart Rate Grips
Speakers & headphone plug-in
Membership to Lifspan Fitness Club
EZ Drop Folding System
300-lb. User Capacity
Wt / Dimensions: 197 lbs / 70.25" x 33" x 55"
Warranty: Lifetime frame & motor, 3 years parts, 1-year labor
Check out the very popular TR1200i treadmill on sale now!
The Buzz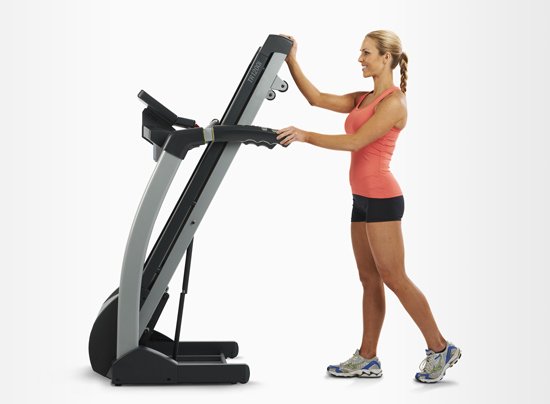 The Lifespan TR1200i folding treadmill features a biomechanically correct deck suspension system that has eight variable-density elastomers and a 1" deck.
It has 15 levels of incline powered by an incline motor with an 800-lb thrust max lift capacity. The drive motor is a 2.5 hp continuous duty DC motor running a 2-ply belt over 2.5" front rollers and 2" rear rollers.
It has a smaller 300-pound user capacity, just like the slightly upgraded TR2000e model,  that is better matched to the motor and 20" x 56" running surface.
Another perk is that when you buy a Lifespan treadmill, you receive a membership to the LifeSpan Fitness Club. This is an online health management program that lets you track your fitness progress and get motivational support while working towards your goals.
The Lifespan TR1200i treadmill comes with a USB storage device, or flash drive, that you then plug into your PC and upload results to the online club. In addition, the device stores your gender, age, and weight so you can bypass the set up screen before each new workout.
What We Say
The Lifespan TR1200i model gets an astounding number of positive reviews from customers for its ergonomics, sturdy design, self-folding mechanism, and all the rest.
One slightly negative review remarked on the erratic reading from the heart rate sensors (which are affected by sweat, moisture and other factors). Seriously? We've worked out on $8000 treadmills with inaccurate HR monitors so that issue comes up with almost any treadmill.
The chance of a malfunctioning HR sensor is the least you should worry about, as what really matters is the quality of the guts under the hood: the motor, lift motor, controller board, deck, rollers, and so on. LifeSpan machines are well designed and well built.
They earn their reputation and their places on Best Buy lists by being quality machines not gimmicky products. At its usual price of $1,499, the Lifespan TR1200i folding treadmill is a good buy, but at $899 it is a GREAT BUY.