The Best Treadmills in the $1000 to $2000 Price Range
When it comes to treadmills, $1000 to $2000 is definitely the most popular price range and it really opens up your options as far as what is available.
Here you will start to see more desirable features, like longer, sturdier belts, incline and decline capability, powerful motors, entertainment options, and many other benefits that you just don't see on lower priced machines.
So without further ado, here are your best options in the under $2000 category.
Our Expert's Top Treadmill Picks
These are your very best choices as far as brands and models, starting with our top recommendation as well as a few others you might want to consider.  You can see the best current sale price or read our reviews for specs, pros, cons, tips, etc.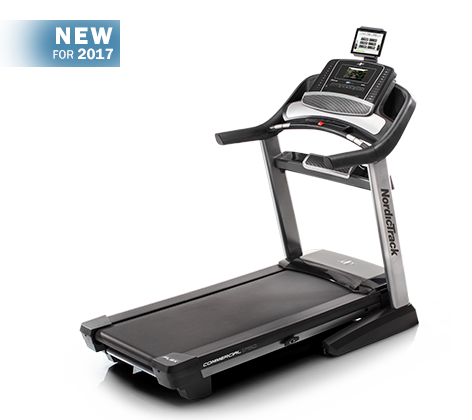 Best Choice: NordicTrack Commercial 1750
By far the most popular treadmill brand on the market, NordicTrack has a number of great choices in the $1000-$2000 price range, with models for the casual jogger all the way up to the serious runner.  The 1750 is one of their most popular models and has received Best Buy awards year after year.  It's packed with features you just don't find anywhere else for the price.
BEST FEATURES: Incline/Decline, Large Belt, Powerful Motor, Tons of Workouts, Entertainment/Web, Solid Warranty, Advanced Cushioning
---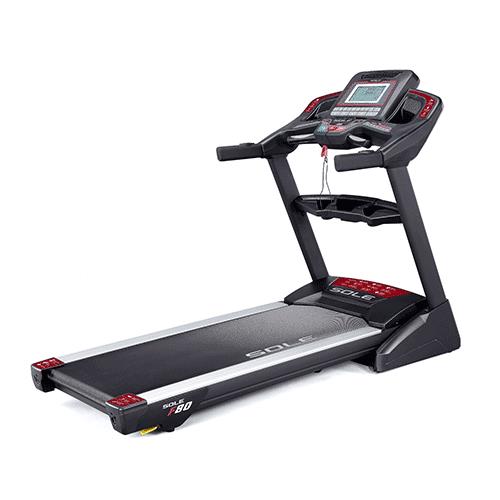 #2: Sole Fitness F80

Another popular brand with high quality treadmills, Sole has made a name for themselves as the go-to brand for well-built, comfortable to use machines with strong/quiet motors.  The F80 leads the way with a large running surface, strong motor and workout tracking capability.
BEST FEATURES: Incline, Large Belt, Powerful Motor, Warranty, Comfort
---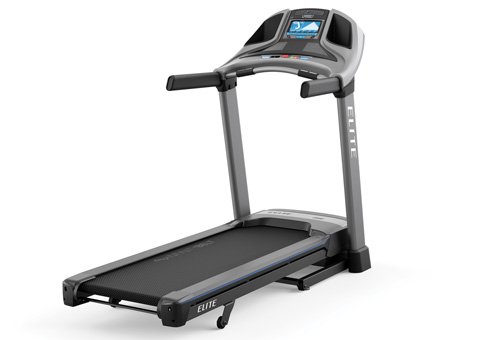 #3: Horizon Elite T7

Although they do have lower priced models, their Elite Series models, the T7 and T9, are top choices with loads of great features and capabilities for the price.  The Elite T7 has loads of workout programs, maintenance free belt and incline up to 15%.
BEST FEATURES: Large Belt, Easy Folding, Entertainment, Workout Tracking
---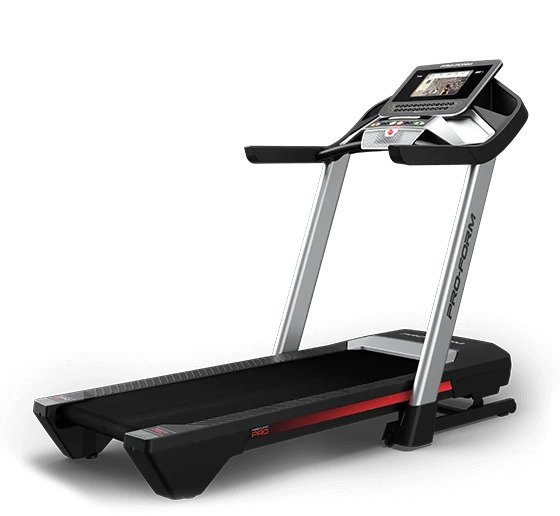 #4: ProForm Pro 5000

Like Horizon, they have many offerings in the sub $1000 range but they do have some good options in the $1000-$2000 range, including their Pro Series.  The Pro 5000 has tons of great features and capabilities.
BEST FEATURES: Incline/Decline, Large Belt, Powerful Motor, Entertainment/Web
---
Best Treadmill Under $2000 - Summary
Other good brands to take a look at in this price range are AFG, LifeSpan and Yowza.  All of these brands have some good options for you.
Those are going to be your best treadmills in the $1000 to $2000 range. Start there and check out all of the available models to decide which ones are right for you.
Remember if you are a serious runner or if you are very tall or heavy, you want to look for a more powerful motor and a longer tread belt.  If you are of average height and a casual walker or jogger, you don't need to worry about these things.  Just find the treadmill that has the features you want.
Check back often as we will be updating this section with new top picks.