The Yowza Delray Treadmill Line Has Some Impressive Cardio Features
The Yowza Delray treadmill series consists of the base model, the Plus, the Grande and the Elite, each one adding a few more features as you move up the ladder.  All four are well-priced treadmills for walking and jogging, with many unique programs you won't find anywhere else.
The Machine
The Delray treadmills are non-folding and feature Yowza's swing arm technology, which minimizes impact on the joints and also contributes to a higher calorie burn.
Each machine comes with a large, easy to read LCD display with at least 15 workout programs time, distance, speed, interval, weight loss, fitness and heart rate control options.
Let's take a look at the specs on the Delray series...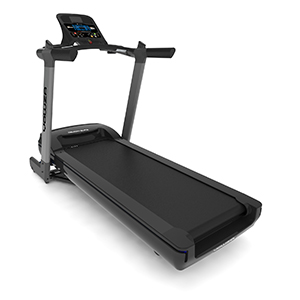 2.75-3.5 HP continuous duty motor
0.5 - 11 mph (12 on the Elite)
0% - 12% incline range
20" x 55" running belt (base)
20" x 63" running belt (Elite)
15+ Programs / 7 User Profiles
Wireless Polar™ Heart Rate Receiver
Contact Pulse Grips on Handrails
IWM™ Wireless Scale
Swing-Arm™ Shock Absorption
iPod/MP3 plug-in & speakers
3-speed fan, water bottle holder
Transport wheels
300-lb. User Capacity
Unit Weight/Dimensions — 246 lbs; 83"L x 35"W x 59"H
Warranty: Lifetime frame & motor, 3-5 yrs Parts & Electronics, 1-2 yrs in-home Labor
Get The New Yowza Delray Treadmills On Sale Here!
The Buzz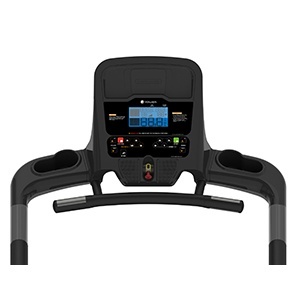 The Yowza Delray treadmills offer good value and give you a decent amount of capabilities and features for the price.  As a result the reviews have been quite positive since this line was first introduced in 2015.
The base Delray model is only $899 on sale.  You then have the Delray Plus at $999, the Delray Grande at $1099 and the Delray Elite at $1199. So all four of these treadmills are very affordable, and good entry level choices for the casual user.
If you want something a little more advanced take a look at the Daytona, Boca and Daytona Plus.
You have Yowza's patented swing arm technology which we mentioned above and a shock absorbing, quiet, maintenance-free deck.  You get quick adjust incline and speed controls.  There are 12 levels of incline and up to 11mph speed, which should be ample for most users.
Users will appreciate Mediaport, which allows you to connect your tablet or mobile phone and enjoy music, movies or internet while you work out.  You can plus in your iPod or other mp3 device to listen to music as well.
Experts also like the decent warranty of lifetime frame, 3 years parts and electronics and 1 year in home labor, especially at the price of the base Yowza Delray model.
What We Say About the Yowza Delray Series
As far as entry level treadmill goes the Yowza Delray line is pretty good.  You get good speed and incline capability, comfortable, shock-absorbing decks and decent warranties across the board.
We would probably opt for the Delray Plus or Delray Grande over the base model, as these treadmills give you stronger motors and longer decks (60" vs 55") which is better for jogging.  The top of the line Delray Elite gives you an even longer deck, at 63", as well as a 3.5 CHP motor and motion controlled, hands free speed sensors.  So if you are a more serious runner you  might want to take a look at the Elite model, which is only $400 or so more expensive than the base model.
Yowza Delray treadmills are well built, well designed, and offer great value in the price category.  Take a look and see if any of these models appeal to you.
Get more info and special sale pricing on this series here