The ProForm 595 Pi Treadmill - Will It Last Longer Than Its Warranty?
The ProForm 595 Pi treadmill is another solid offering from Icon Fitness. With plenty of fun features, it's certainly something to consider when shopping for a treadmill.
The Machine
Just as with other treadmills from Icon Fitness, the Proform 595 Pi treadmill gives you plenty of electronic extras as well as power: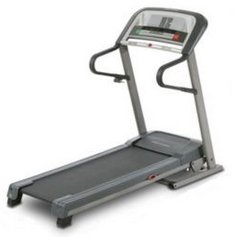 2.5 THP motor
18" x 52" running surface
Impact absorption
0-10 mph speed
2-10% power incline
Folding design
4 built-in workout programs
275 lb. user weight
6x6 matrix display
Heart rate grip pulse sensors
Workout fan
5 Year motor warranty, 90 days parts and labor
The Buzz
UPDATE: The 595 Pi has been discontinued and replaced with all new models. Check out the latest ProForm treadmill reviews to find a comparable model.
------------------
Experts agree that the ProForm treadmills offered presently need some considerable upgrades – better parts and a better warranty are the first two that come to mind. However, the ProForm 595 Pi does offer a longer motor warranty than has been offered in the past, allowing you to feel like this just might be a model that lasts longer than other ProForm treadmills.
The ProForm 595 Pi treadmill does offer a nice running surface as well as impact absorption for a smooth run, but some users found the motor to be a little less than ample for harder workouts. While called a 'Mach Drive System,' it has less horsepower than many treadmills in the same price range.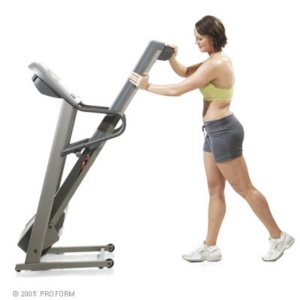 Once again, ProForm has included grip sensors for heart rate monitoring, but most users don't find these to be accurate or even simple to hold during a run.
Experts also agree that the ProForm 595 Pi's lessened user capacity (275 lbs. vs. the standard 300 lbs for most treadmills) is a downside for many users.
Overall, there are plenty of workout options for the ProForm 595 Pi, so if you're looking for a few years of great running, experts agree this model in the ProForm treadmills line is certainly going to give you that.
What We Say
In truth, we think that the ProForm 595 Pi isn't as impressive as it looks.
You may have fun with the various workout options and the runs may be smooth, but the overall construction and horsepower make us wonder if the ProForm 595 Pi treadmill will last longer than its warranty. For your money, you may want to opt for the ProForm Crosswalk or the ProForm 6.0 GSX. These treadmills have more horsepower and can handle a user weight up to 300 lbs.