The Precor TRM 731 Joins the Experience Series
Precor introduced the TRM 731 as a new model in the high-end Experience series for 2017.  It seems like it might have replaced the TRM 811, which is no longer available on the company site.  A commercial grade machine with advanced technologies built in, this one is worth a look for those with the budget to afford it.
The Machine
The Precor TRM 731 is all black with gray accents, and features a streamlined console and durable construction.
Let's take a look at some of the best features...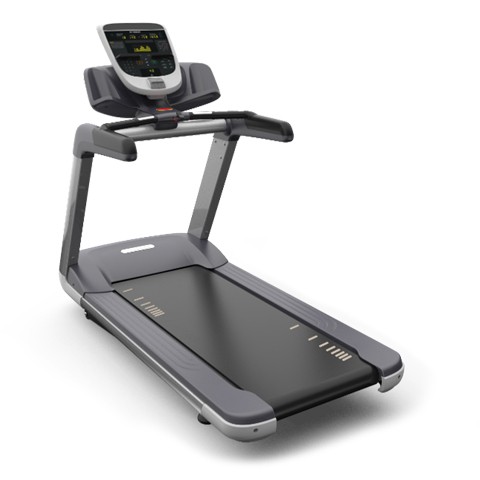 4.0 HP Continuous Duty Motor
0.5-12 mph speed
Up to 15% Incline
22" x 60" running area
21 Preset Workouts
Ground Effects Shock Absorption
Integrated Footplant technology
Heart Rate monitoring
400 lbs. max. user weight
Wt / Dimensions: 405 lbs / 83" x 35" x 62"
Warranty: Lifetime on frame, 10 years parts,  1 year labor
The Buzz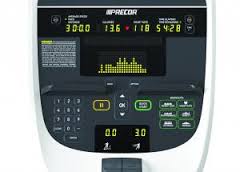 UPDATE:  As of Summer 2017, it looks like they have already pulled this new treadmill from the lineup for some reason.  Check our Precor treadmill reviews for a comparable model.
The Experience Series is just like the treadmills you find at the gym, but built for residential use.  They're definitely pricey (the Precor TRM 731 starts over $7000) but for those for whom money is no object, they're a great addition to the home gym.
As we mentioned, it's likely that the 731 is replacing the previous base model TRM 811, as it retains many of that models features and capabilities, with a different design.
The TRM 731 incorporates two of Precor's most appealing technologies: Ground Effects Impact Control and Integrated Footplant Technology.
The two combine to give you the most natural stride with the most advanced shock absorption system to minimize impact.
You get a powerful, quiet 4 CHP motor, a generously sized reversible deck (22" x 60"), up to 12 mph speed and up to 15% incline.  Note that it does not have decline like the up-level TRM 835 treadmill, so if that is something you are interested in take a look at that model as well.
You get an impressive 21 built in workouts including 4 weight loss, 3 heart rate, 3 performance, 7 variety, 4 interval plus a manual mode, so there is plenty to choose from to keep things interesting.
There is wireless heart rate monitoring capability but the chest strap is not included.  You have a max weight of 400 lbs. which should easily accommodate all users, and the warranty is very solid.
Any negatives?  With this kind of price tag it would be nice to have the chest strap included, and also a touch screen with internet would also be a welcome change.
What We Say About the Precor 731
We love the Precor treadmills and have been using them at the gym for many years now.  They are very well cushioned and the Ground Effects Impact Control and Integrated Footplant Technology really make a difference.
The TRM 731 has a nice array of workouts for you and is very comfortable and easy to use. If you can swing the hefty price tag, this one is a great choice for your home gym.