Diamondback Treadmill Reviews - Solid Warranties/Well-Priced

Diamondback treadmills are making a name for themselves in the industry, as they offer a lot of great features and are priced very competitively.
The company receives very positive reviews from users not only for their treadmills but also their elliptical trainers, rowing machines and of course, their better known exercise bikes.
If you're in the market for an affordable, well-built treadmill for your home gym, these are definitely worth considering.
A Brief Overview of the Company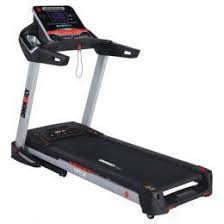 Diamondback is a relatively new company, part of Net Media Group, Inc. They first opened their doors in 2007.  They place a strong focus on research and development, ensuring that their products are well-designed and built to last.
They have become very well known for their comprehensive warranties, which are some of the best in the business.  They also have a 30 day money back guarantee, free shipping on all of their cardio equipment and a 10% military discount, something you don't see very often and their way of giving back to those who serve our country.
The Current Diamondback Treadmills
UPDATE:  As of 2019 the Diamondback treadmills have been discontinued.  Check out our Best Treadmills list for a comparable machine.
There are currently two treadmills in Diamondback Fitness' lineup, the entry level 510T and the more advanced 910T.  Both machines feature durable construction and solid cushioning to reduce impact on your joints.
Let's review the two models to see how they compare to each other....
Diamondback 510T
The base 510T is more compact than the 910T, with a 48" x 17" running belt, 2.0 CHP motor, speeds up to 8 mph, 10 built in workout programs and grip heart rate monitoring.
It has a 240 lb. maximum weight capacity, easy folding design and a sound system included.
Diamondback 910T
The up-level 910T has a larger 63" x 21.5" running belt, stronger 4.0 CHP motor, speeds up to 11 mph, 15 levels of power incline and 15 built in workout programs.
It also has a workout fan and advanced FreeFlex cushioning, both of which are not available on the 510T, and a heavier 300 lb. max user weight.
Both Diamondback treadmills have a belt protection system, FreeSpace folding design, one touch controls, FreeMix 5.0 sound systems and basic LED consoles.
So the 510T is going to be more of a beginner's treadmill for basic use and the 910T is more advanced for heavier usage.

Which Diamondback Treadmill Should You Choose?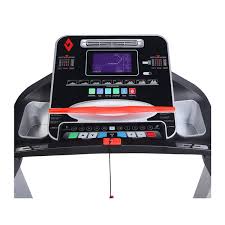 There are only two Diamondback treadmills in the lineup, so choosing one is it bit easier than it is with some of the larger brands like NordicTrack and ProForm.
The 510T is definitely built for more basic usage, and it's very compact.  This is fine for light walking, rehab, use by the elderly, etc. but it's far from a runner's treadmill.
Also, if you are on the larger/taller side, you may feel a bit cramped with the 48" x 17" running surface.
However, at under $500, it's a real steal and definitely worth considering.
The 910T will give you a lot more room to stretch out and run, and its powerful 4.0 CHP motor can handle anything you throw at it.  It also has more workout programs and incline, and a higher max user weight capacity.  It runs for about $900 on sale, so it's a bit pricier than the 510T.
Choosing between the two just depends on your budget and your needs. Both are solid choices in their categories.
How Does Diamondback Compare to the Competition?
Diamondback treadmills are definitely not as popular as some of the bigger brands, but they hold their own.
There are very few treadmills under $500 on the market, so if you're looking in that price range you don't have too many choices. It competes with brands like Weslo, Exerpeutic and Stamina, all popular brands with treadmills in the $300-$500 range.
The 510T is actually one of the best treadmills in the price range.
The 910T competes directly with the entry level treadmills from NordicTrack and ProForm, and actually excels in some categories like warranty comprehensiveness, belt size and motor power.
However it does fall short as far as the display console, workout variety and entertainment.  So there are pros and cons to the Diamondback 910T vs. the competition, and it's a matter comparing features apples to apples.
We'll be reviewing the individual models in depth shortly, so check back with us for those reviews.

---