The Weslo Cadence R 5.2 is a Popular, Yet Basic Treadmill
The Weslo Cadence R 5.2 is a very popular entry-level treadmill from a company known for making affordable exercise equipment for light usage.  Although not for the fitness buff, it's a perfectly acceptable machine for those looking for basic walking workouts to lose weight.
The Machine
The R 5.2 features a large LCD display giving you workout stats such as distance, time, speed and calories burned.
Let's take a look at the relevant specs...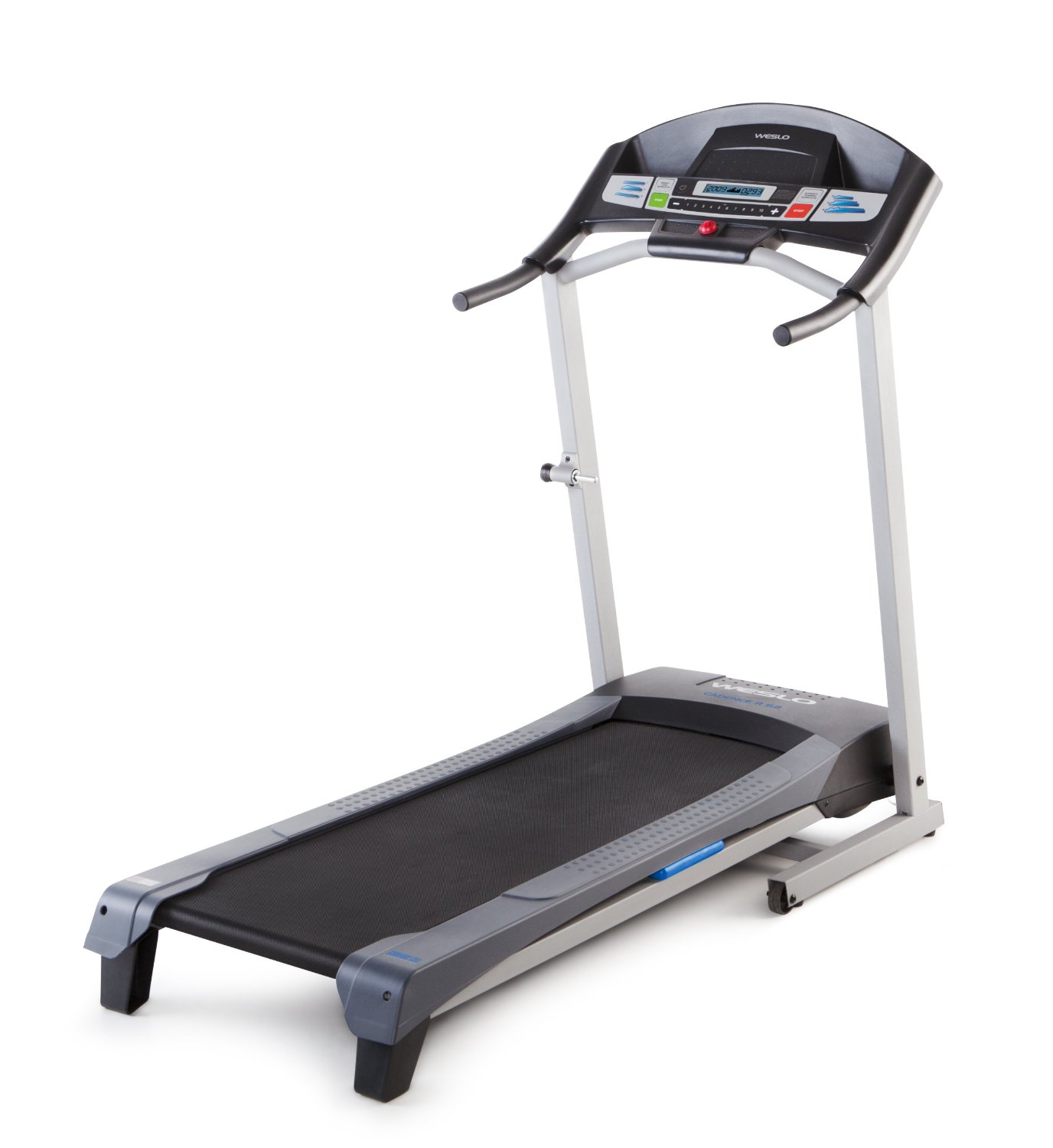 2.5 HP Impulse™ Motor
0-10 mph QuickSpeed™ Control
2-position manual Incline
16" x 50" walking area
6 Workouts
SpaceSaver folding design
ComfortCell cushioning
250-lb. User Capacity
Warranty: 1-yr motor, 90 days parts & labor
Check out the popular Cadence R 5.2 on Sale at Amazon Now! 
The Buzz
Although not the most exciting treadmill on the market, the Weslo Cadence R 5.2 has received very positive reviews from most customers.  Perhaps that is due to low expectations, given the price.
Users note the easy set up, the fact that you can easily store it away due to the SpaceSaver design, and the ability to just get on and go.
The R 5.2, along with its sister the Cadence G 5.9, are the two most popular Weslo treadmills, with thousands of them sold each month, so they must be doing something right.
Again, these are very basic machines so if you are a serious runner, or even someone who likes to work out regularly, the R 5.2 is probably not for you.  You get a very basic motor, a relatively small running surface (16" x 50" as opposed to 20" x 60" on a more substantial machine), only two different incline positions, and a very basic display.
Still, if you are just looking to lose a little weight or get into shape, and you want to spend less than $500, this machine is perfectly fine.
One thing you definitely need to keep in mind.  Because the machine is so cheap, the warranty that comes with the Cadence R 5.2 is not great.  There is only a 90 day warranty on everything.  So if you do choose to buy this treadmill, make sure you opt for the extended warranty to cover yourself.
You can typically get a 2 year protection program for under $40...trust us, it's well worth it for peace of mind.
What We Say About the Cadence R 5.2
It's very difficult to confidently recommend any treadmill under $400.  You're just not going to get a great machine.  But not everyone is looking for a high-end treadmill that will last for years.
As such, if you just want to walk and get into shape, the Weslo Cadence R 5.2 is not a bad choice.  It gives you the basics, and the reviews from customers are overall quite positive.
By all means go for it if this is your budget...but again, make sure you opt for the extended warranty if you do purchase it.