Cybex Treadmills are Caviar Priced


Cybex / Trotter Treadmill Reviews
Cybex treadmills are certainly an excellent product, but deciding how good they are for the price is problematic. Cybex International is a company that has gone through various changes over the years, including merging with Trotter Treadmills.
The result is that the company lost its identity for a while and sales slumped. Eventually Cybex had to reorganize to avoid the possibility of bankruptcy. In recent months, it seems that these issues have been resolved and they may be on the way back up.
Quality for a Price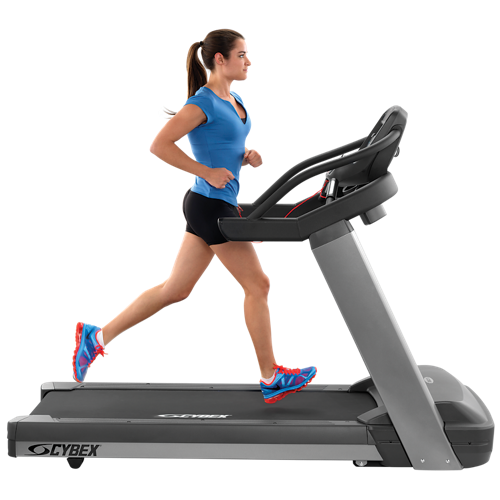 No one can argue about the quality of Cybex treadmills – they are made of heavy gauge, welded steel and have parts that are manufactured to the highest standards. But the company may be a little bit greedy when pricing their treadmills.
Sure, you can find other companies that also offer products in the $3,000 and up home market, but they are well-known and haven't been through the problems Cybex has. Humility might do them a bit of good and garner them some customer relations points.
That being said, the talk on treadmill reviews is overwhelmingly positive about the Cybex Trotter line of treadmills themselves (after all, consumers are just interested in the product, not company history in most cases). Professional fitness centers often use Cybex models, and the company recently became a preferred vendor for the Snap Fitness center franchise.
Currently you have the Cybex 525T, the 625T, the 770T, the 790T and the Total Access Treadmill to choose from.  You can see them all here.
Because Cybex started primarily as a commercial treadmill provider, the focus is squarely on durability and longevity. Owning a Cybex Trotter treadmill means owning it for years and years. In most cases, only minor maintenance will be needed. These babies are built to take a beating and almost never need repaired. They all come with continuous duty motors which stay cooler than intermittent motors and tend to last longer.
Few or No Repairs
One treadmill repairman suggested that if he could purchase any treadmill for home use, with money being no object, he would get one of the Cybex treadmills. Why? Because he'd never have to work on it. He did note, however, that there are fewer bells and whistles so some of the lack of repairs are natural – fewer features equal fewer break-downs.
The bottom line is that Cybex is on the way back up and producing a high-quality line of treadmills. But keep in mind that they've been re-inventing the company periodically, and shake-ups can lead to problems down the line. You'll have to decide if Cybex treadmills are worth the caviar price.
Click here to write your own review!
Cybex Treadmill Model Reviews
Popular Models
Cybex 525T - the base model in the new series with a powerful 5 CHP motor, up to 15% incline and workout tracking capability.
Older Models
Cybex LCX 425T - Light commercial treadmill gets high marks in reviews for power, noise level, cushioning, programs, appearance, quality, value, and warranty. It has no negative issues, except perhaps the price.
Cybex 600R Commercial Treadmill - A machine for dedicated runners.
---