3G Cardio Treadmills - A Focus on Quality and Performance
3G Cardio is relatively new to the market, introducing their first treadmills back in 2015.  The current lineup consists of four models at various price points to cater to all budget levels.
Not About the Bells & Whistles
3G Cardio treadmills are designed for function...it is all about the workout rather than the bells and whistles found on many other machines on the market.  As such you will find superior construction, i.e. sturdy frames, well-cushioned decks, better warranties, rather than unnecessary extras.
Although the company is young, their cardio line, which also includes exercise bikes and vibration machines, has received very positive reviews thus far.  Time will tell how well this brand fares against others in this crowded field.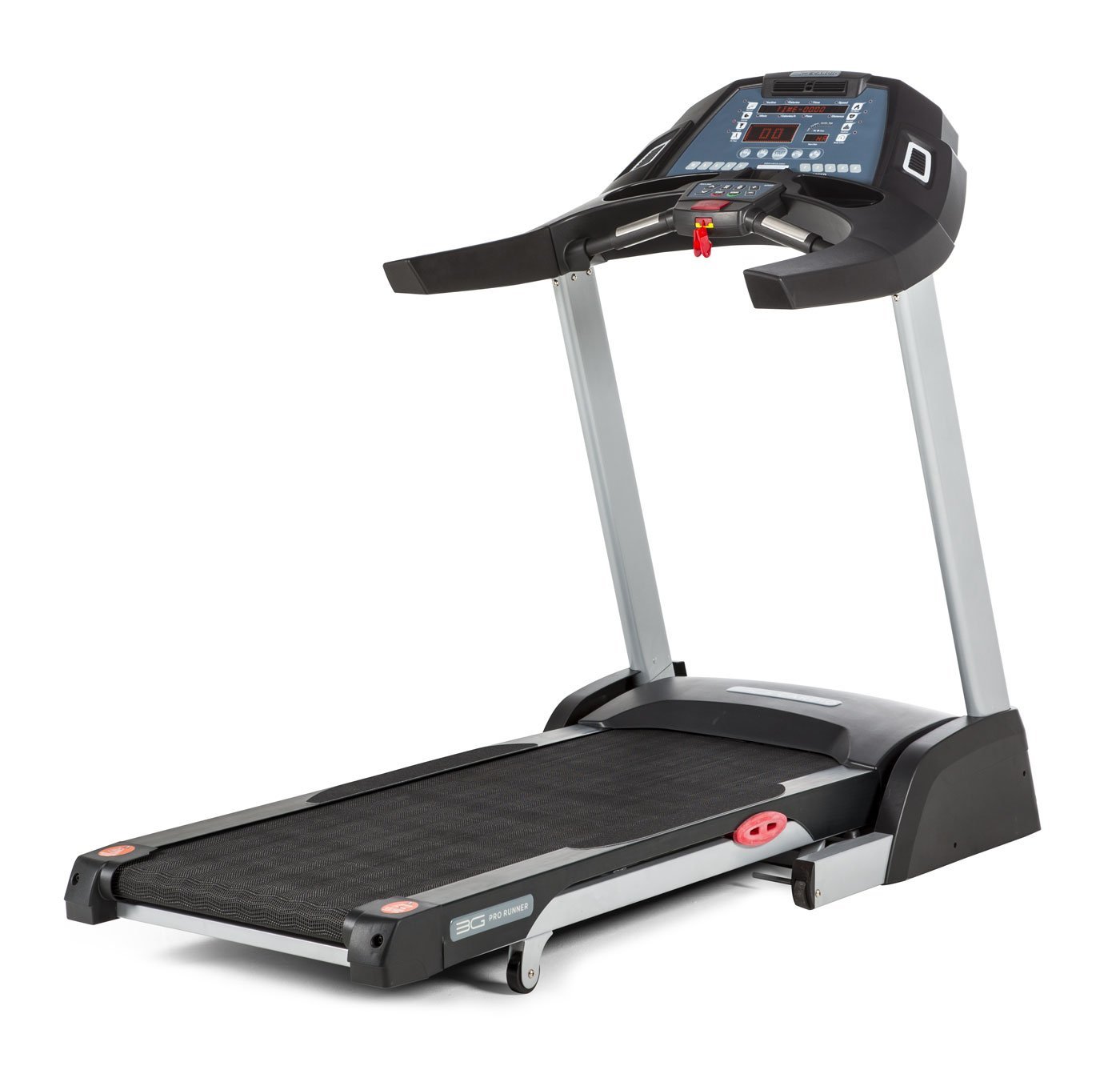 A Look at the Current Lineup
As we mentioned above, 3G Cardio treadmills come in four different models: the Lite Runner, 80i Fold Flat, Pro Runner and Elite Runner.  As you move up in the series you get more features and capabilities.
Let's take a brief look at all of the current models...
Lite Runner
This is the entry level treadmill, priced at just under $1000 when it's on sale.  It's compact and foldable, but surprisingly well-built with the feel of a commercial machine.  It has an 18.5" x 51.5" belt, and a 2.5 HP motor, so it is definitely more of a walking treadmill than a running one.  Still, with Ortho Flex Shock cushioning and 10 built in workouts, it's got plenty to offer.
80i Fold Flat
Stepping up you have this model, which as you might have guessed from the name, it actually folds flat (as well as up) which makes it very convenient for storage under a bed after use.  It's perfect for any small space, but ideal for the bedroom.  This one has longer belt, at 58", a more powerful 3.0 HP motor and a higher max weight capacity.
Pro Runner
Another step up is the Pro Runner, which gives you more workout programs, an advanced console, HR Zone Station with wireless capability,  and a wider deck (20.5") than the 80i model.
Elite Runner
At the top of the 3G Cardio treadmill lineup is the Elite Runner, priced at around $3399 on sale.  This one is more of a commercial model, with a large 22" x 62" orthopedic belt, a powerful 4.0 HP motor, 400 lb. max user weight and several upgraded features distinguishing it from the other three.  Note that it is the only one that does not fold.
The Pros and the Cons
Let's start out with the good, which as far as our reviews have shown to date, definitely outweigh the bad.
All of the 3G Cardio treadmills are well built with advanced cushioning, solid construction, 15% incline capabilities and built in speakers, as well as very respectable warranties.
There is also a model for everyone...the Lite Runner is compact in design, well priced and perfect for walking or light jogging.  The two mid-priced models are better for running and include a number of workout programs.  The top-end Elite Runner has all of the advanced features you could want in a commercial model, with the ability to stand up to heavy usage.
What about the drawbacks?  Not so much an issue on the Lite Runner, but it would be nice if the 80i and Pro Runner came with more advanced consoles like other models in the $1500-$2000 range have.  There are no touch screens here, even on the Elite Runner, and no internet access or workout tracking that has become quite commonplace these days.
Other than this, 3G Cardio treadmills tick all of the boxes and really have a lot to offer.  We will be reviewing each model in depth shortly, so check back with us if one of these new treadmills interests you.

---