Sole Treadmill Customer Service
by John K
(Lancaster NY)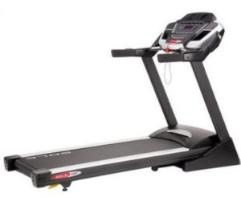 I purchased a Sole F85 in January 2009 and have loved it. My wife and I use it about 4 times per week and it is outstanding.

In April 2011, I noticed an LED light that was skipping from the track display along with the pulse indicator turning on about 2 minutes into my workout but then turning off. I emailed Sole to explain the problem, (it wasn't a problem, but not wanting to wait as we all do before it really becomes a problem), explained the issue and within 4 hours, I received a call stating that they would Fed-ex a new console.

3 days later, I completed the swap out, recalibrated and was good to go. It took about an hour start to finish, unpacking, reading the directions from the manual, etc.

I have not seen such wonderful customer service in a long time.

If you are on the fence about which brand to purchase, Sole is there for you.


Join in and write your own page! It's easy to do. How? Simply click here to return to Treadmill Consumer Reviews.