Sole F80 Treadmill Consumer Review
by Tink
(West Virginia, USA)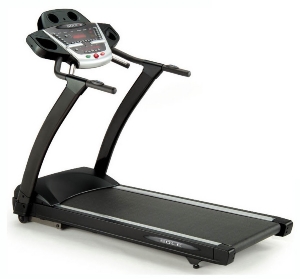 We are very dissatisfied right now for two reasons. I selected the Sole F80 treadmill based on its overall very good reviews and warranty. Thus, I wanted to share my experience in return.

First problem - I purchased from Sears. BEWARE! If you purchase a Sole product from Sears, Sole will not even speak to you on the telephone...even for simple "how to" matters. Nowhere in Sears' or Sole's websites did it say that Sole will not honor its warranty if you purchase their product from Sears. You must deal with Sears for warranty related matters. We know that because of the second problem.

From the moment it was first plugged in, the display has been stuck in some sort of demo mode, scrolling through all the available programs. We performed all diagnostics and corrective actions recommended by the manual with no results. Sears service was dispatched and they called Sole for diagnostic instructions that I could have performed. Repair parts have been ordered by Sears and another service call is required.

It is now January 17 and we are still unable to use the treadmill that we received for Christmas.