Reebok VISTA 9500 ES - Worst Repair Experience!
by Henry Bareiss
(Michigan, USA)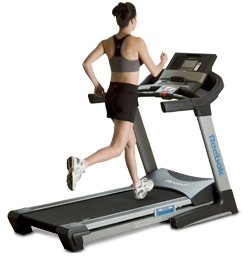 You should be aware of my experience with Reebok (ICON) customer support.

I have just experienced the worst repair experience I have ever had from any company, without exception!

I needed to get my Reebok VISTA 9500 ES treadmill repaired. ICON'S "service" department insisted on diagnosing it over the telephone and wouldn't send anyone out to diagnose and repair it, even though I was willing to pay for it. They sent out a part I was unable to install. ICON was reluctant to send anyone out, even though I was willing to pay for it. When the installer did come out, he said more parts had to be ordered and installed for more money. By this time I had been tricked into paying approx. $1000. THE Reebok VISTA 9500 ES STILL DOESN'T WORK!! I'll pay no more. I disposed of the treadmill.

If I had known how much it was going to cost, I would have just replaced the Reebok treadmill. The way ICON does it, it is impossible to know ahead of time how much the repair is going to cost and whether it would even be successful, regardless of the investment. ICON will not stand behind any repairs you pay for.
Join in and write your own page! It's easy to do. How? Simply click here to return to Treadmill Consumer Reviews.