ProForm Power 995 Treadmill User Review
by Kelly Andersen
(Malvern, Iowa, US)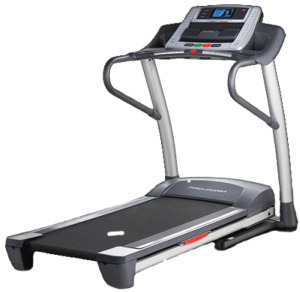 I bought my ProForm Power 995 treadmill on Black Friday of 2010. It arrived on time, the shipping company was top notch, and the machine assembled easily.

The walking belt always made a 'chirp' as the splice went under the plastic guard on the bottom corner. Then, 2 weeks ago, the belt started 'climbing' on top of the guard and running there.

I called the Customer Service # and waited on hold for 3 HOURS!! Never did talk to a rep. Went to the website and emailed them. Haven't heard back from them in 2 weeks.

This machine has less than 100 miles on it. There's absolutely no excuse for it to need maintenance already!! It's completely un-useable in this condition.

When this machine was working, I was very happy with it, but right now it's just collecting dust.

ProForm's 'customer service' is non-existent. I seem to have made a very expensive mistake.
Join in and write your own page! It's easy to do. How? Simply click here to return to Treadmill Consumer Reviews.