NordicTrack C2255 Treadmill Motor Has a Lifespan of 5 Years
by Sandra Small
(Charlotte, N.C.)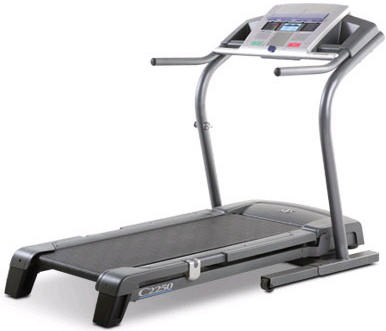 The NordicTrack C2255 treadmill motor blew out at 5 years with walking on it 6 miles per week. When I called to tell the tech of the loss of power when walking and that I thought the motor was gone, she recommended purchasing a new belt and lube kit. I paid for service call to tell me my belt was fine and that it was the motor. I then had to order the motor and pay for another service call.

That was a couple months ago and now the back roller broke which means several more hundreds of $$$. Told the tech I was unhappy with 5 years of service from a now $1000.00 treadmill and was hung up on.

I now realize you can purchase a $200.00 to $500.00 treadmill and get at least 5 years service out of it and come out better than buying a $1000.00 NordicTrack treadmill and getting no more mileage from it. Save your $$$ and go for the cheaper makes. Have never tried the commercial lines, so I can't say if they are any better but they cost a lot!
Join in and write your own page! It's easy to do. How? Simply click here to return to Treadmill Consumer Reviews.