Merit Fitness 725T Treadmill - Not Warranted if You Use in Your Office
by Miss Echo
(Tucson, Arizona)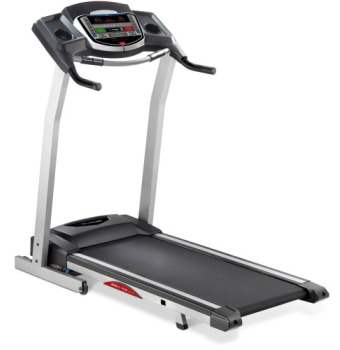 Surprise! Even though the Merit Fitness 725T treadmill has a 2-year warranty, you find out after you purchase it that if you use it in your small office 5 minutes from your home, the company won't back up the warranty because they consider this "commercial use".

This creates a bit of a problem, since it has worked properly only twice and makes an infernal racket. Not only are the ball bearings in the motor bad, but the control panel is also wonkers.

Oh yeah, I forgot to mention that Merit Fitness also told me that my plan to use the 725T treadmill 2 hours a day would not work with this machine.

It might make a $400 bookshelf or a plant holder.

How much will I have to pay somebody to haul this piece of junk out of my "commercial use" office?