Maxxus SX9000 Cardiomaxx Treadmill Review
by Goran
(Sydney, Australia)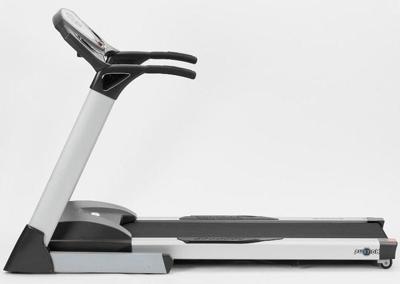 Maxxus SX9000 Cardiomaxx
I have had a total of 4 treadmills over the past 9 years which were all budget type and wore out quickly so I took the plunge and bought the Maxxus SX9000 Cardiomaxx Treadmill and it has by far been the best decision I have made in terms of the quality of the components and ease of use.

The monitor layout is the best of any treadmill I have seen and the easiest to use as they have eliminated the mode settings which make it a breeze to get into programs. The motor is the most responsive I have tried and easily switches between speeds at a lightning pace.

The biggest selling point for me was the long deck with the quality mat and super strong aluminium side rails instead of plastic ones which I broke on my previous treadmills and the store wanted $300 for a replacement set which was crazy.

Overall if anyone is looking for a very high quality treadmill with the performance of a gym treadmill then I highly recommend the Maxxus SX9000.
Join in and write your own page! It's easy to do. How? Simply click here to return to Treadmill Consumer Reviews.