Maxxus Run 4.0 Treadmill Review
by Phil Mollordi
(Australia)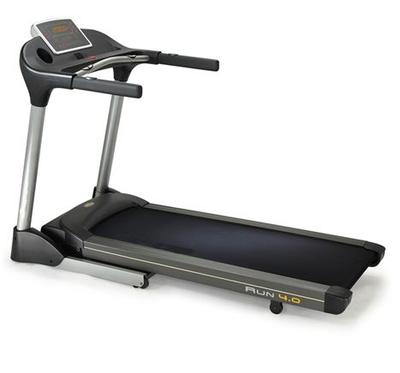 MAXXUS RUN 4.0 TREADMILL
As my last treadmill expired suddenly and I live in a house full of runners I set off to find a treadmill that could provide years of use for my family but didn't cost a small fortune.

I was looking for a treadmill for 6 weeks and after visiting many sports stores I found the MAXXUS RUN 4.0 treadmill and ended up buying one. The treadmill is of very good quality and had the most features for the price of any of the treadmills I was looking at.

I had seen a lot of reviews of Maxxus treadmills and they all mention how robust and good quality they are and I have not been dissapointed as it has a very large running area and with the 3hp continuous duty motor it seems to be overpowered for whatever I can throw at it, which is reassuring as I was concerned with other treadmills I had seen whether they could handle a lot of use.

There are more expensive treadmills that I liked up to double the price but for under $2000 I think you would be hard to find a better running experience than this treadmill. It is highly recommended.
Join in and write your own page! It's easy to do. How? Simply click here to return to Treadmill Consumer Reviews.