Livestrong LS12.9T Treadmill - Would Definitely Recommend It
by Keleen
(Minnesota)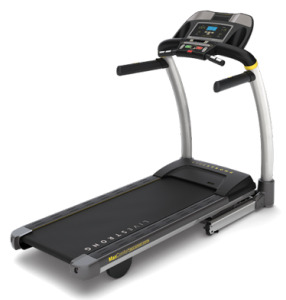 I have owned the Livestrong LS12.9T treadmill for about a week, and after having an older ProForm, I cannot tell you what a difference there is. I love walking on my new treadmill.

I have read some reviews where they say the speakers don't work, or where only one works, etc. I too had trouble, but figured out if you cut back the black cover a bit so it can insert in your player all the way, it works much better. Otherwise go to Best Buy and for $15 buy a wire, and it sounds so much better. Both speakers work beautifully.

It makes such a difference. The machine is solid. Also very quiet. I was going to buy a Sole, but after trying them both out, the Livestrong actually had less shaking when jogging. I was sold. The LS12.9T is a GREAT Machine, and you will not be disappointed. Also, very easy to assemble. One of the best and easiest instructions.

I give the Livestong LS12.9T an "Excellent" all the way around. Yes, I would definitely recommend it!!


Join in and write your own page! It's easy to do. How? Simply click here to return to Treadmill Consumer Reviews.