Cybex 425T Treadmills - Owner Comments
by Alexandra Leifschutz, Fitness Director, Regency Health Spa
(Hallandale, Florida)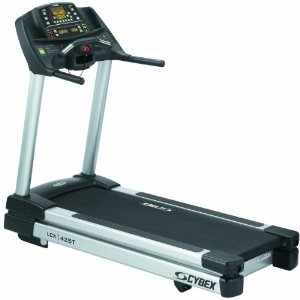 I have been disappointed and horrified by the four Cybex 425T treadmills our spa purchased three years ago (Oct. 2009). We replaced our 15 year old treadmills (Laniers), which gave us not a day's trouble, with Cybex, the best name in the industry. We have had nothing but trouble. Every other month one of the four treadmills blows a motor brush. We have replaced the motor brushes on the Cybex 425Ts to the tune of over $400 on each of the treadmills twice. Now ready to dump this trash for a better brand. I never will buy Cybex motorized equipment again. And the company won't compensate us.

We have a small gym that is very lightly used by people who go slowly on the equipment.
Join in and write your own page! It's easy to do. How? Simply click here to return to Treadmill Consumer Reviews.